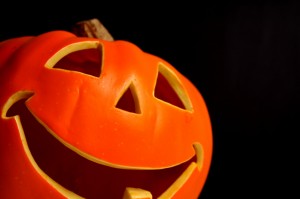 The day time temperatures may not have changed much and the trees still have all of their leaves, but it is October in Central Florida and that means, haunted houses, pumpkin patches and other ghostly events! If you are looking for a fantastic way to spend an evening, then the Orlando area hosts several spine tingling haunted houses.
1. A Petrified Forest
Where: 1360 E. Altamonte Dr, Altamonte Springs, Fl 32701
More Info: http://apetrifiedforest.com/
This haunted house has a reputation of being one of the best in the area. Located in Altamonte Springs, (SR 436, ¼ mile west of 17-92) the "scare trail" is over 85,000sq ft and described as "sheer terror". If you are not interested in running for your life, A Petrified Forest, also offers live bands, laser tag, food and backstage tours. The trail is only for those 13 and older, but the venue is open to all ages!
Cost: $15 for the trail, $7 for laser tag, $10 for Backstage tour
2. Haunted Grimm House
Where: 5770 West Irlo Bronson Memorial Highway #218, Kissimmee, Fl 34746
More Info: www.hauntedgrimmhouse.com
Although this haunted house is open year round, visiting during the Halloween season raises the creepy factor, not to mention the frightening façade is not exactly welcoming. Take your chances as you climb the stairs, turn the corners and peak into forgotten rooms.
Cost: 6.75 for Children, 12.50 for Adults
3. Universal Studios Halloween Horror Nights
Where: Universal Orlando
More Info: http://www.halloweenhorrornights.com/orlando/index.html
If you are new to the area or just have never been, Universal Studios offers an entire night filled with haunted houses, street experiences, and shows. This year (2012) they have erected 7 new and fiendish houses to terrorize and frighten you based on the movies, "Silent Hill", "The Walking Dead", and the Twisted mind of Alice Cooper.
Cost: Prices start at $41.00 and go up to 89.00 depending on the night
4. Orlando Haunted Yard
Where: 3209 Calloway, Orlando Fl
More Info: http://www.orlandohauntedyard.com/
Think you can find your way out of a maze with over 800 ft of pathways, while trying to escape ghosts, zombies and spiders?? The Orlando Haunted Yard would like to see you try and will do anything to make to make sure you don't!
Cost: Free
5. Face the Fear 2012
Where: West Warren Ave & Milwee St, Longwood, Fl
More Info: http://www.facethefearhouse.com/
What happened to force a Seminole county school to shut its doors? The only way to find out, is to enter into the school and find out how a science fair could have ended up in such a wrong direction.
Cost: $5-$10
Pin It