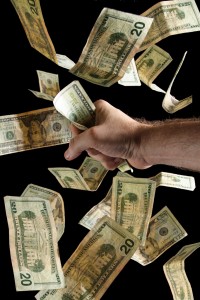 Great News for First Time Home Buyers!
Wow! More good news for First Time Home Buyers! The tax credit of $7,500 is now upped to $8,000 and does NOT have to be paid back (if the home is held for 3 years). On top of that this great benefit is extended to homes purchased by December 1, 2009 (was July 1, 2009 before). This applies to buyers with an income under $75,000 (for the individual), and $150,000 for married couples (= combined income).
So basically after you have purchased your first home you will receive $8,000 with your next tax return. The money is yours to spend! Just imagine what you could do with this money! Pay off your credit cards, make some major home improvements (like kitchen/bathroom upgrades or hardwood floors) or simply use the money at your leisure, for example a trip to Europe or a cruise to the Caribbean!
BTW, you are considered a first time home buyer if you haven't owned a house for the past 3 years! So, technically you don't even have to be a "virgin" first time home buyer!
Call or text us at 407-340-6458 or fill in the form below to receive more information about this great opportunity for first time home buyers! No excuses not to buy your first home now 🙂