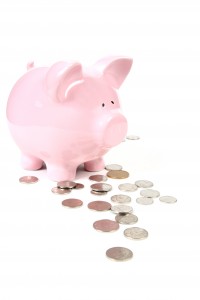 The deadline for the $8,000 federal tax credit for first time home buyers is approaching quickly, so if you were considering purchasing a home this year, now is the time to get your documents in order and start looking. In order to qualify, buyers must close on their home by November 30 (keep in mind that it can take an average of 45 days to close on a home after the offer has been accepted)  most Realtors agree that in order to close by this date an accepted offer must be in place by the beginning of October.
There is some talk in Washington to extend this credit into 2010 but nothing has been finalized to date.
Here are some points to keep mind:
The $8,000 is not a loan, it is a credit applied to your federal income taxes. So if you do not owe any taxes, then you will receive a check for 10% of the purchase price of your home up to a maximum of $8,000.
The 8,000 tax credit can be used as your down payment – If you have thought about buying, but don't have enough for a down payment, the federal government has approved this tax credit  for use as your down payment.
The $8,000 tax credit is for first time home buyers – A first time homebuyer is defined as someone who has not owned or had interest in property for 3 years.