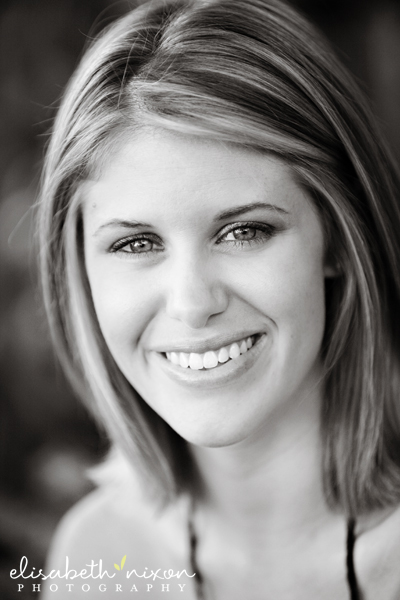 This post is part of our "Mel's Favorite Neighborhoods" series. Having lived in Central Florida for over 13 years, Melanie got to explore many of Orlando's most popular areas. Mel is the perfect match for RealEstateWall.com as she can give our readers valuable insight into how it really is to live in a particular neighborhood here in Orlando.
Follow Melanie as she explores Orlando's most popular neighborhoods. Click here to learn more about Melanie Teel or read more articles written by Melanie.
One of my favorite areas in Orlando is the Mills 50 District. Spanning just north of Nebraska Street on Mills Avenue south to Amelia Street, and on SR 50 (Colonial Drive) from Hillcrest Avenue to just east of Hampton Avenue, this up and coming area is home to some of the most vibrant dining, urban hotspots, eccentric shopping and so much more.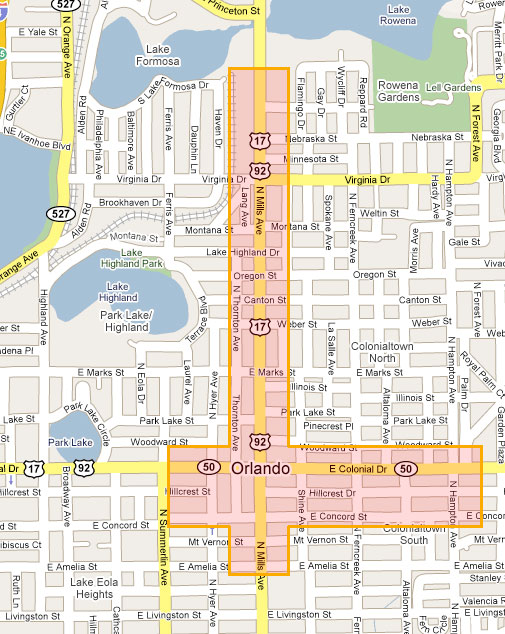 Being a runner and triathlete, I go through running shoes on a fairly regular basis and tend to need a really good quality shoe that is both a smart fit for my feet and my running technique. My family and I have been loyal customers of Track Shack over the years, which happens to be located on Mills Avenue in the Mills 50 District. If you are ever in need of a new pair of running shoes or even a shoe fitting, I highly recommend Track Shack.
One common factor I noticed while living near the Mills 50 District are the bikers. No, not Harley Davidson bikers, not dirt bikers and not even road bikers (think Lance Armstrong). I'm referring to fixed-gear bicycles and refurbished mopeds. They are all over the place and growing rapidly! The Mills 50 District appears to have become something of a Hipster-Mecca. Never before have I seen cooler people riding their bikes and mopeds around town. Admittedly, I am intrigued with this somewhat granola, skinny-jeans wearing crowd.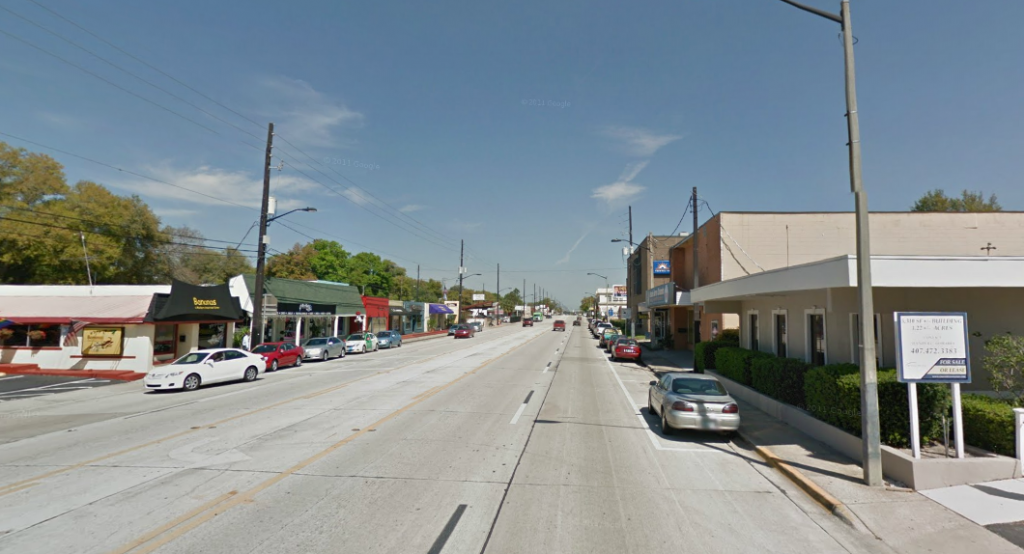 The Mills 50 District also happens to be home to one of Orlando's most infamous diners, Bananas. Tag-lined as a "Modern American Diner," this restaurant not only offers the best late-night dining around, but also the best late-night entertainment featuring your very own drag server. You haven't experienced life until you have stopped by Banana's at 2:30 on a Saturday morning (that's right, morning) for what I can assure you is the best food (I recommend the omelets) and drag Broadway musical re-enactments in town. Bananas Diner owners also own Funky Monkey Wine Company just next door to Bananas on Mills, as well as the one on I-drive in Pointe Orlando.
Future plans for the Mills 50 District include a strategic plan for an urban design along the Mills Avenue and Colonial corridors. The area is planned to be a mixed-use (primarily residential, retail and office), pedestrian and transit-oriented, commercial district. Continue to check the City of Orlando website for updated information about this future plan for the Mills 50 District.
I'm certainly impressed with the Mills 50 District and highly encourage you to check out what the area has to offer now and in the future.
Homes for Sale close to the Mills 50 District (Zip Codes 32801 and 32803)
[idx-listings linkid="178174″ count="20″ showlargerphotos="true"]