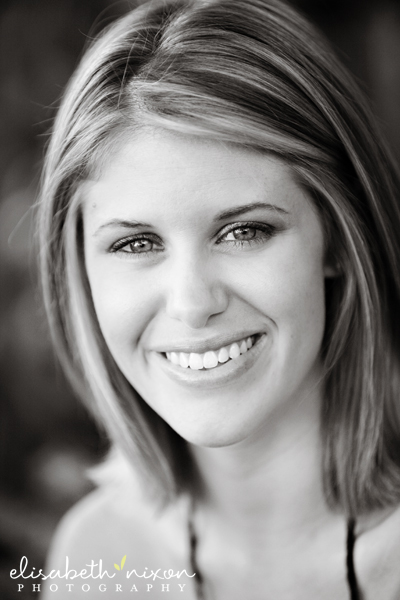 This post is part of our "Mel's Favorite Neighborhoods" series. Having lived in Central Florida for over 13 years, Melanie got to explore many of Orlando's most popular areas. Mel is the perfect match for RealEstateWall.com as she can give our readers valuable insight into how it really is to live in a particular neighborhood here in Orlando.
Follow Melanie as she explores Orlando's most popular neighborhoods. Click here to learn more about Melanie Teel or read more articles written by Melanie.
Mel's Favorite Gated Communities of Seminole County, Florida
Magnolia Plantation, Lake Mary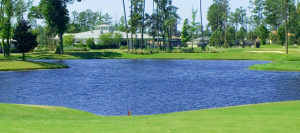 I recently visited Magnolia Plantation for a fundraiser at the community's golf club. Not realizing beforehand the magnitude of this neighborhood, I was taken aback upon arriving to the staffed gated entrance. I immediately decided that it is one of my favorite Seminole County neighborhoods and immediately started to research the scoop.
Magnolia Plantation is a community in Lake Mary off of Markham Woods Rd and Lake Mary Blvd. This luxury neighborhood features over 500 homes from 2,500 – 6,000 square feet, with both golf front and conservation home site options. Because the community backs up to the protected Wekiva River Basin, wildlife sightings are extremely common.
Magnolia Plantation includes some excellent amenities with the Home Owner's Association such as access to the tennis courts and playground area, gate maintenance, and security staff. For the golfers, there are memberships available to the Magnolia Plantation Golf Club which is now home to the renowned Mike Bender Golf Academy. This custom home community is a newer development with the first home construction beginning in 2000 and tapering off in 2008. The cost of homes in Magnolia Plantation ranges from $350,000 to $2,000,000.
Homes for Sale in Magnolia Plantation, Lake Mary
[idx-listings linkid="206956″ count="15″ showlargerphotos="true"]
Heathrow, Lake Mary
One of the largest, and thus, most popular gated communities in Seminole County is Heathrow. In fact, this private suburban neighborhood is so large, boasting over 2,100 luxury and custom homes, that it has not one, but two staffed gated entrances. Thanks to the celebrity power of this "small city," one of the residents was recently visited by the President; although, I'm fairly certain it was for more than just a social gab-fest…and no, I was not invited. Back to Heathrow, this master-planned community began its initial development stages back in 1985 by a food business entrepreneur, Jeno Paulucci. It has certainly grown since then and is still growing with new custom homes available. One of the most desirable aspects of this community (aside from the various professional athletes residing there) is the convenience to I4, shopping and dining. The south entry is located off of Lake Mary Blvd near I4 and the north entry is located off of HE Thomas Pkwy near I4 and Colonial Town Park. Heathrow features its own private golf course & country club, as well as beautiful natural surroundings and private parks. This gated community remains a local Seminole County favorite.
More about Heathrow Living and Homes
Heathrow Home Onwers Association and HOA Fees
Homes for Sale in Heathrow, FL
[idx-listings linkid="37968″ count="15″ showlargerphotos="true"]
Alaqua Lakes, Longwood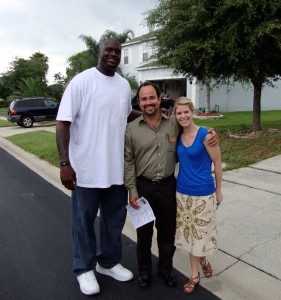 The first time I heard the name Alaqua Lakes, it was spoken from the mouth of professional basketball player, Shaquille O'Neil during our random encounter. This is a great story that I'll save for another time, but the encounter was all thanks to Jose and Claudia.
Needless to say, I was most intrigued to learn more about the neighborhood that Mr. O'Neil is apparently so fond of.
As it turns out, Alaqua Lakes is located off of Markham Woods Rd, near Lake Mary Blvd in Longwood. This is a very scenic area of town that I'm simply not familiar with, but am certainly eager to change that.
The community prides itself on its unique privacy, tucked away from I4 yet still incredibly accessible. The Alaqua Lakes homes rest on rather large sites, ranging from half an acre to over an acre. Apparently the luxury offered in this community comes with a heavy price tag with the average home costing approximately $1,000,000. Like the other private, gated communities mentioned, this one also features a private golf course – The Legacy Club. This remarkably private, yet conveniently located community also makes the top of my favorite Seminole County gated neighborhoods.
Homes for Sale in Alaqua and Alaqua Lakes, Longwood
[idx-listings linkid="39148″ count="15″ showlargerphotos="true"]