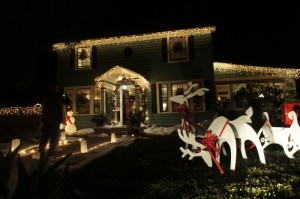 I would like to subtitle this event "A Realtor's Type of Christmas Event". Here's why: Sanford Heights is the featured neighborhood of the annual Holiday Tour of Homes organized by the Sanford Historic Trust – and thanks to this event we got to experience this beautiful historic neighborhood by night and lit up by thousands of Christmas lights. You know, as Realtors we only get to see homes during the day and most of the time these homes don't come very close to model homes. We also don't meet the owners when we show homes as they usually either already moved out or stepped out for the time of the showing (of course, that is also what we always recommend, but that's another topic).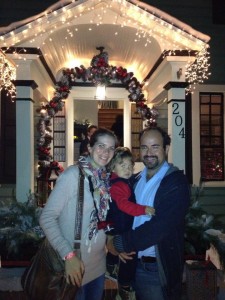 So during the Candlelight Tour of Homes (that is the evening Holiday Tour) on November 30th Jose, little Nicolas and I got to preview 11 stunning homes – each of them could compete with award winning model homes for interior and exterior decoration.
If you are interested in learning more about this fun Holiday event that will surely put you in the Christmas mood (despite those warm Florida temperatures), please click the following link read my blog article about the Sanford Candlelight Tour of Homes or visit the Sanford Historic Trust web site.
Here is one of my favorite homes, not only in Sanford Heights, but also in the entire historic district of Sanford (= Town of Sanford). I had featured it on Day 214 of my blog Sanford365.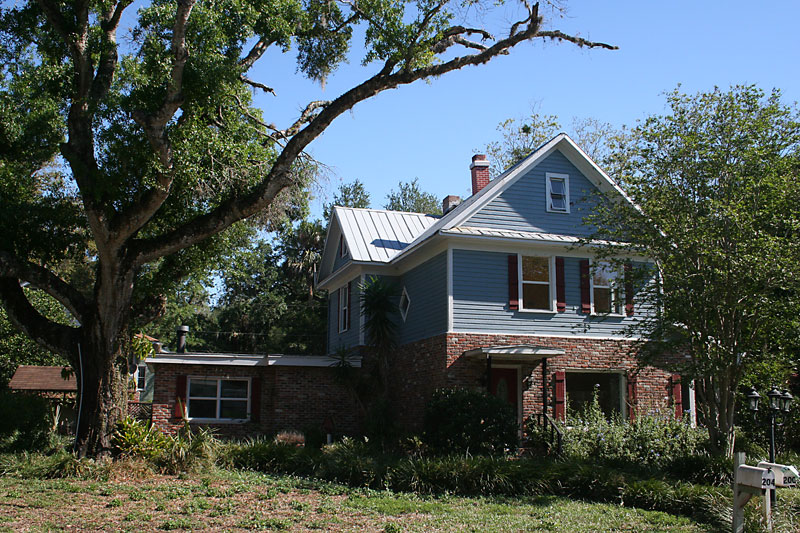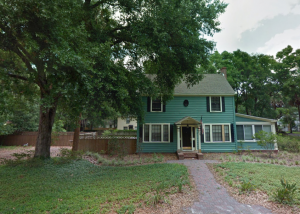 The tour was more than an "Open House" to us though, it showed the community spirit of Sanford Heights, a little historic neighborhood of about 108 homes, located very close to historic downtown Sanford. Many will call this little neighborhood one of Sanford's best kept secrets. In fact, when buyers search for historic homes they usually stay within the boundaries of only up to 10 blocks or so away from East 1st Street (which marks the center of historic Sanford downtown). Since Sanford Heights stretches from W 16th to W 20th Street is often gets overlooked.
Since we were so impressed by the walking tour we took last weekend we wanted to feature Sanford heights here and just tell you little bit more about it.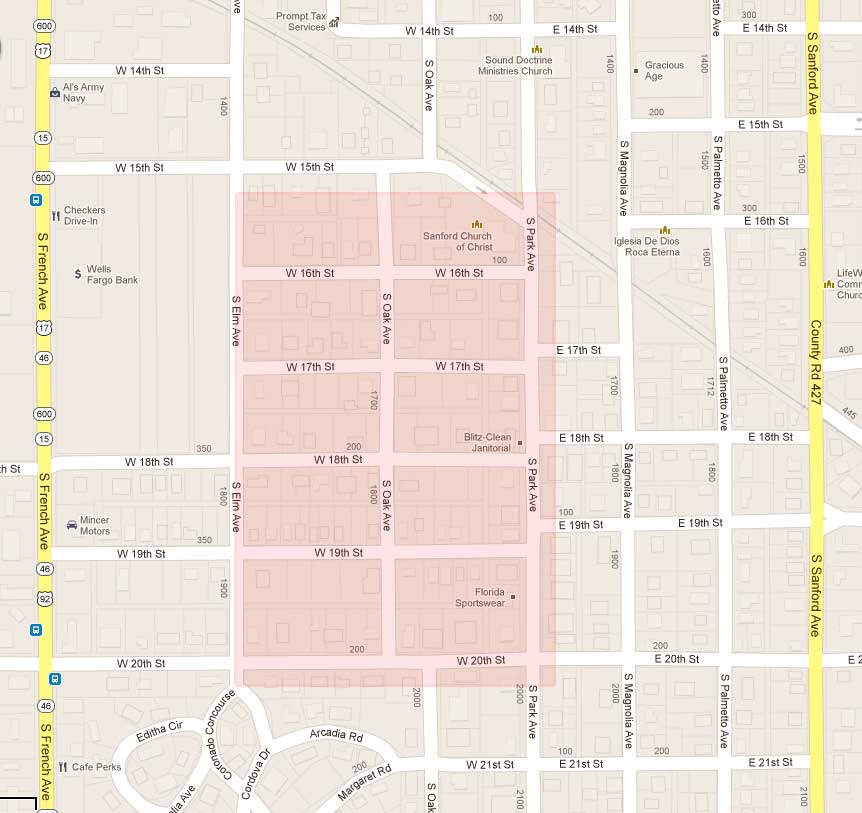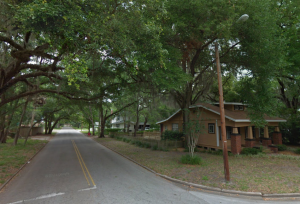 As you can see Sanford Heights is located between Elm Avenue and South Park Avenue in Sanford stretching from W 16th to W 20th Street. Walking through the oak lined streets of Sanford Heights will put you back almost a century, into a much more quiet time, with beautiful Victorian and Colonial homes. But don't be fooled by the age of some of these beauties – many of them have been updated to modern standards and would impress the pickiest home buyer. Sure, historic homes do need more care than your regular millenium Florida home but for many of us who seek individuality in their homes it might be well worth it. Being somewhat handy will also help when owning a historic home.
Homes for Sale in Sanford Heights