What's Florida living without a pool? There might be a chill in the air right now, but Floridians know that true Florida living involves more than just a swim. Whether its the middle of summer or the first chill of winter, our lives revolve around our pool, sipping an evening drink, weekend BBq's, and late night chats all take place around the pool. So let's countdown the top 10 amazing Central Florida pools currently on the market.
10. Sweetwater Club – Longwood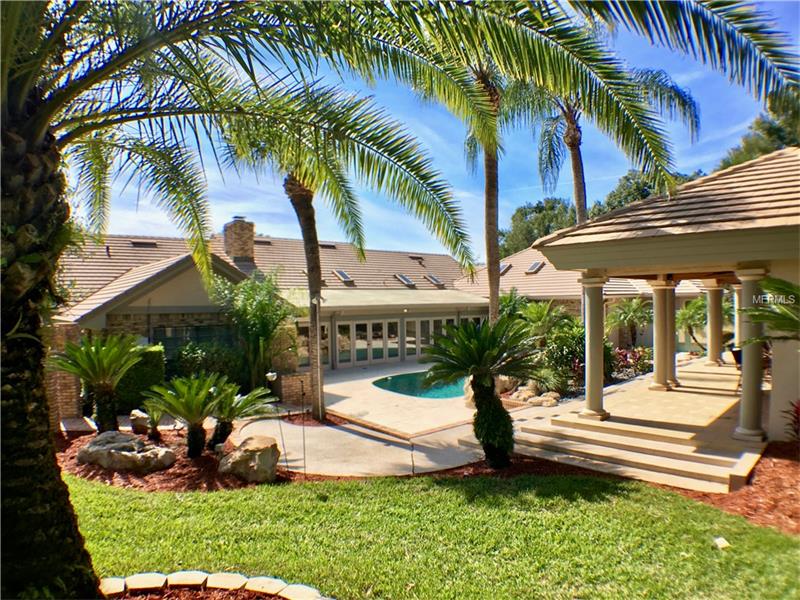 Can you imagine sipping drinks poolside under that resort styled cabana? With a built in grill, rotisserie and smoker, all future bbq's are covered. Add in the outdoor fireplace, and rock waterfall and here is the perfect place to spend time relaxing. Go ahead and invite your friends because this 4 bedroom home has plenty of space with nearly 5,000 square. It is located in Sweetwater Club and is currently listed for  $879,000 sale by Coldwell Banker. MLS o5472851
9. Heathrow Country Estates – Sorrento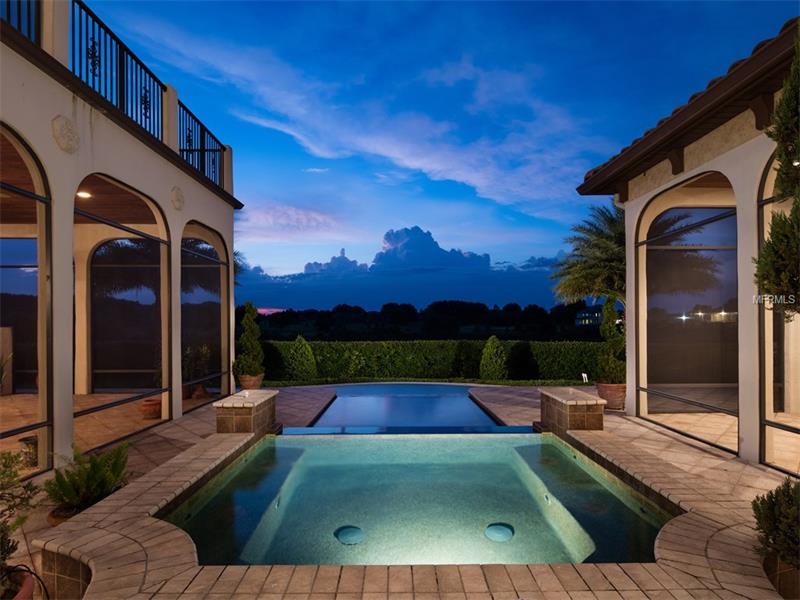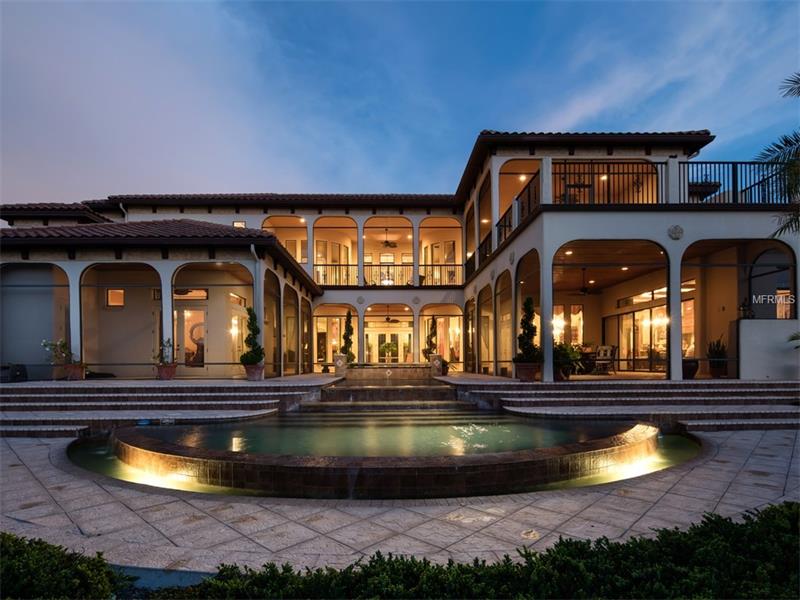 Anyone notice that sunset? Gorgeous views, with plenty of space to sprawl out and splash around. This Roman inspired pool just drips with luxury and also has an outdoor built-in kitchen, and gas fireplaces to cozy up next to during the rare Florida frosts. This 5 bedroom home as nearly 8,000 square feet and is listed for $1,575,000 through  Premier Sotheby's Int'l Realty – MLS O5468960
8. Spring Lake Pointe – Altamonte Springs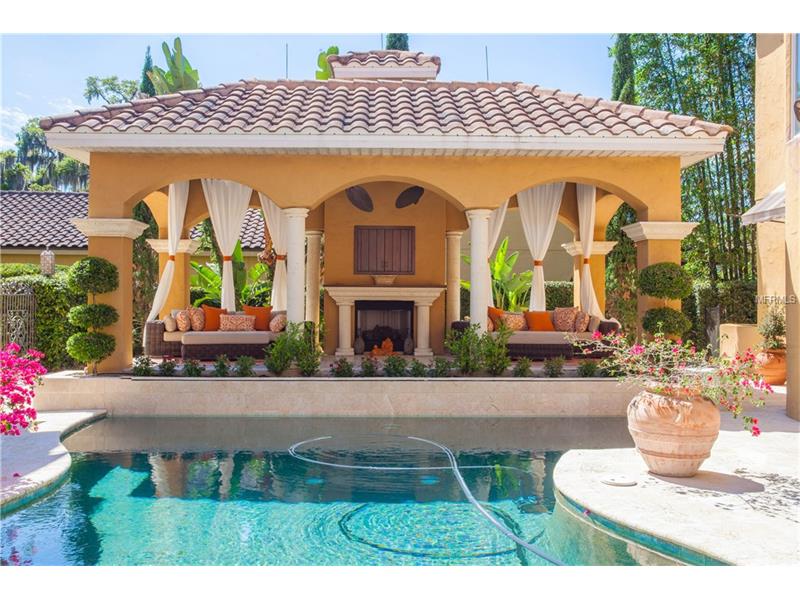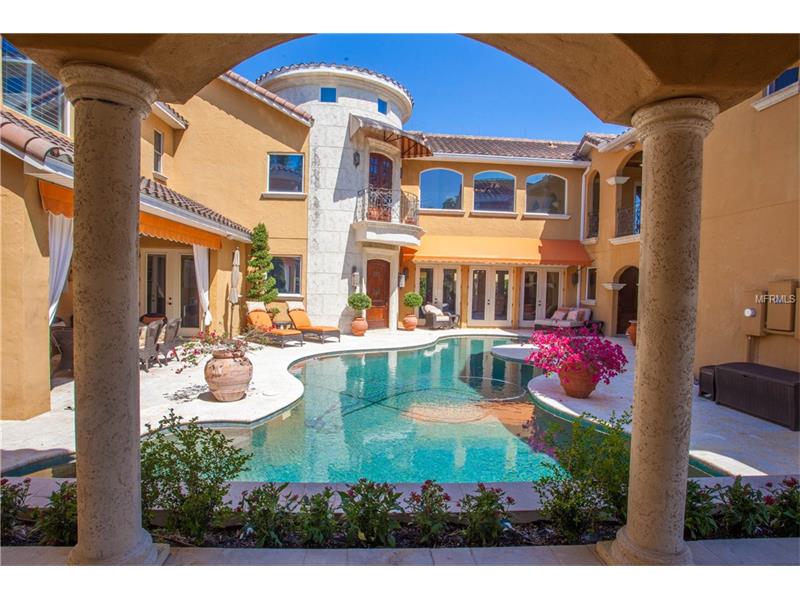 Do you want to come home everyday and feel like your still on a European Vacation? Welcome to this gorgeous sinuous Altamonte Springs pool that twists and turns all the way to the spacious outdoor cabana, where you will find plenty of seating as well as the gas fireplace. This 5 bedroom 6,000sq ft, Mediterranean home is perfectly located in Altamonte Springs and is listed for 1,799,000 through FANNIE HILLMAN & ASSOCIATES – MLS O5469394
7. Lake Nona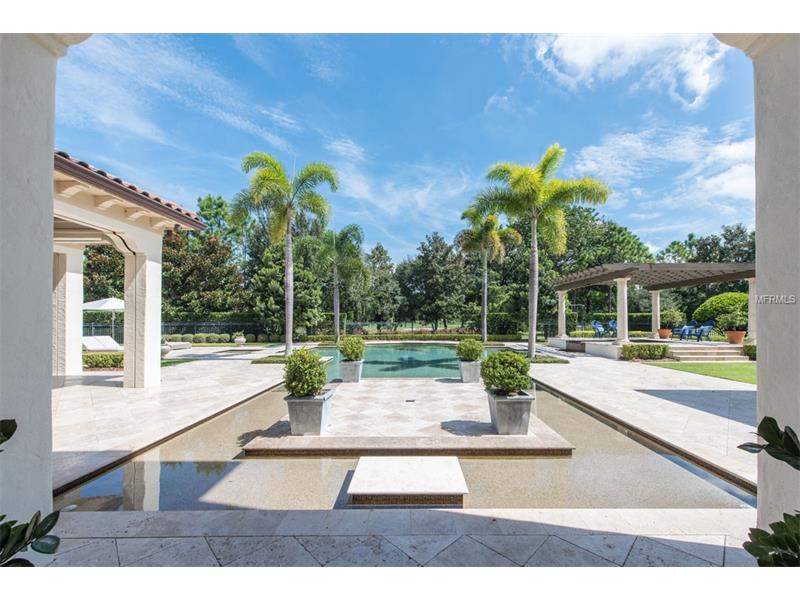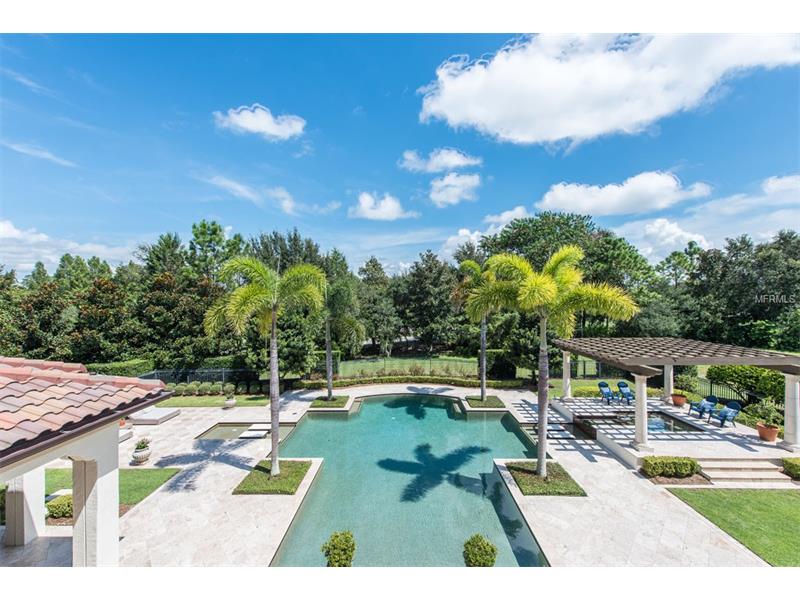 Lounge island – check, elevated spa – check, summer kitchen – check, feeling like your at a resort all day everyday – check. This pool could help even the most uptight among us, unwind. Located on the tenth hole of Lake Nona's golf course, this 5 bedroom, nearly 7,000sq ft home is listed at 3,100,000 through LAKE NONA REALTY LLC- MLS  O5469975
6.  Winter Park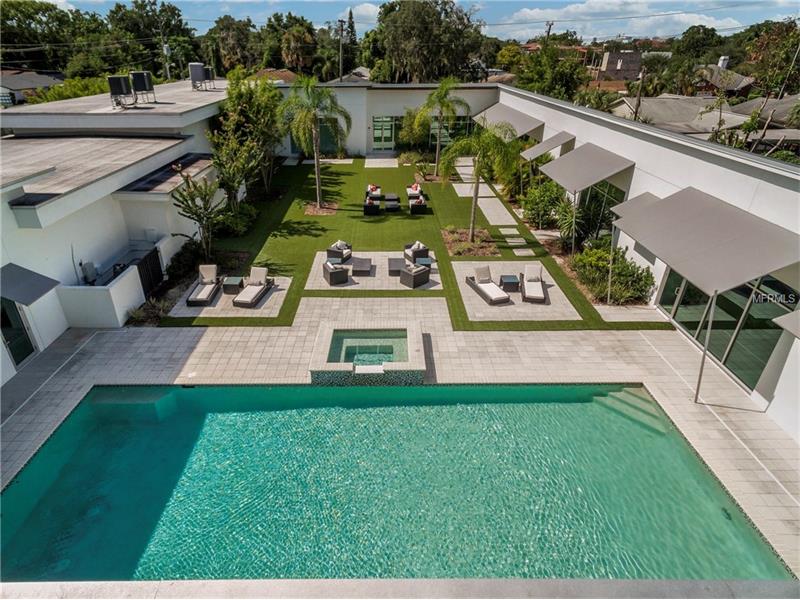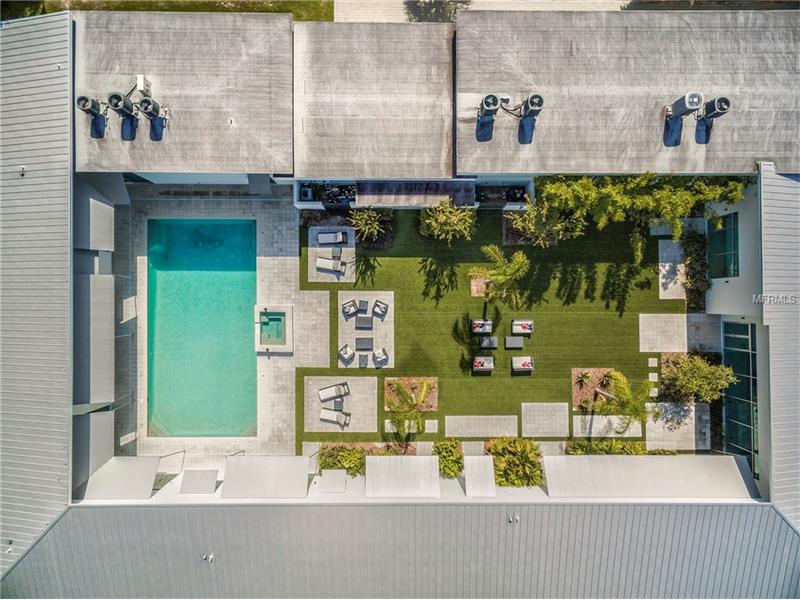 Mid Century modern inside and out! This Mad Men inspired backyard pool is big on style and with a courtyard pool like this, evening cocktail hours are a must. This recently remodeled home has 5 bedrooms and over 8,000 square feet and is perfectly located in the heart of downtown Winter Park. It is listed with Regal R.E. Professionals LLC for 3,375,000. MLS  O5458703
5.  Golden Oak at Walt Disney World – Golden Oak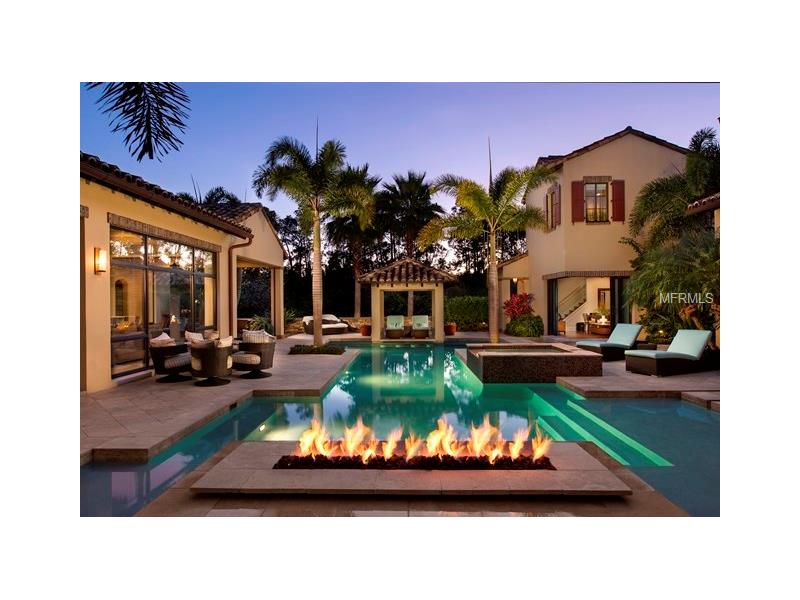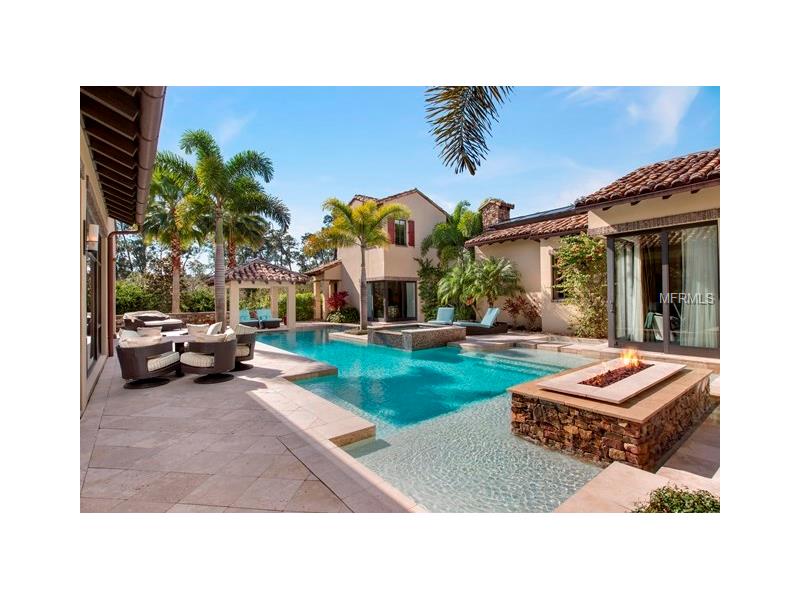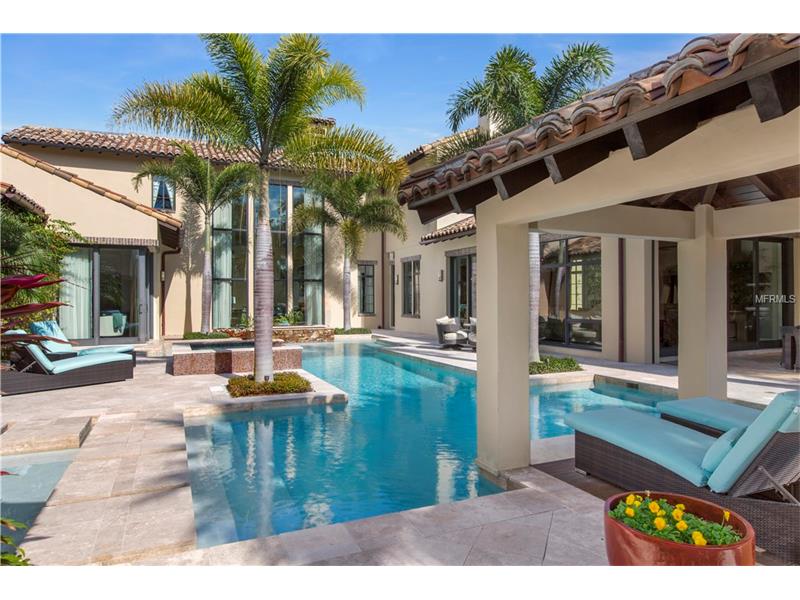 Under the Tuscan Sun. But really? would you expect less from Disney? This Tuscan inspired home has a courtyard pool offering views from every room in the house. The classic design mixed with the modern outdoor fireplace, offers a taste of true luxury. This home is located in Golden Oaks, a residential resort community and is listed through GOLDEN OAK REALTY for 3,895,000. MLS O5440626
4. Keenes Point – Windemere.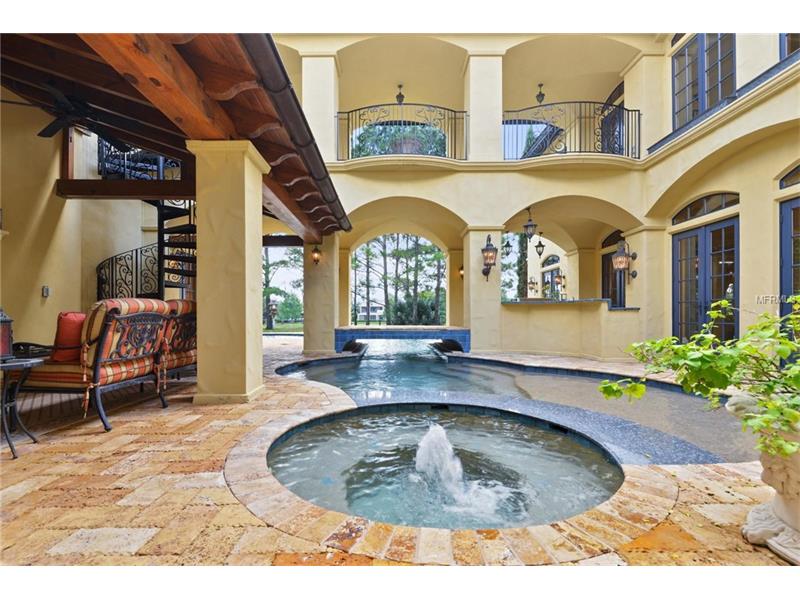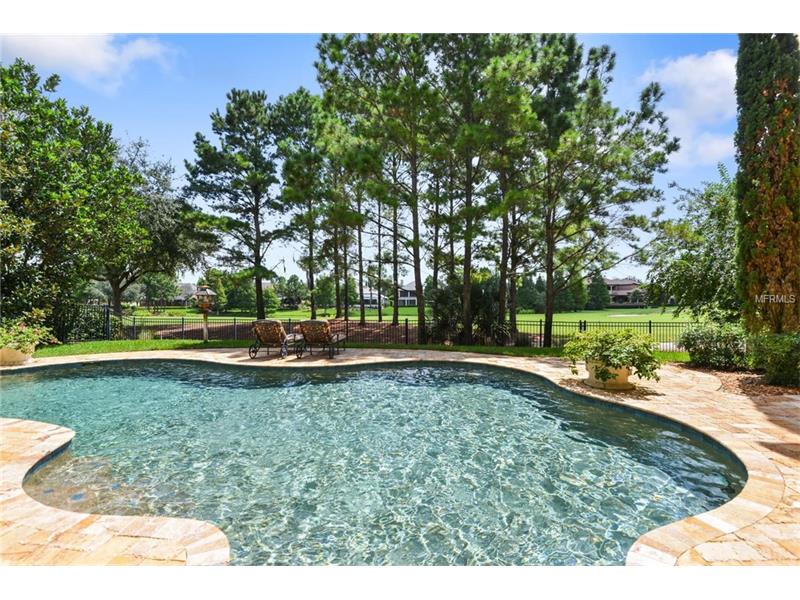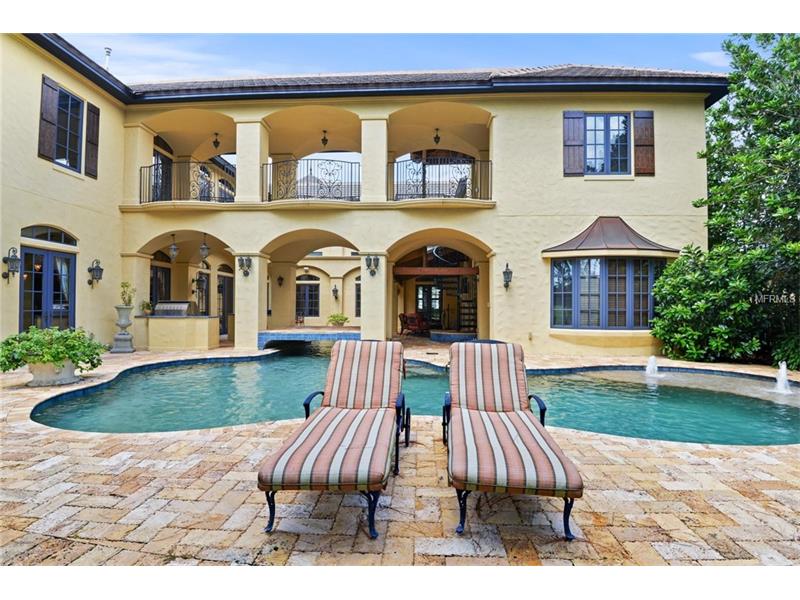 A resort style pool that winds its way like a river through the courtyard and then opens up  to show off the impressive view. This home is located in the exclusive Windemere Community of Keenes Point and is listed through Keene's Point Realty for 2,749,000. MLS O5440238
3. Islesworth -Windermere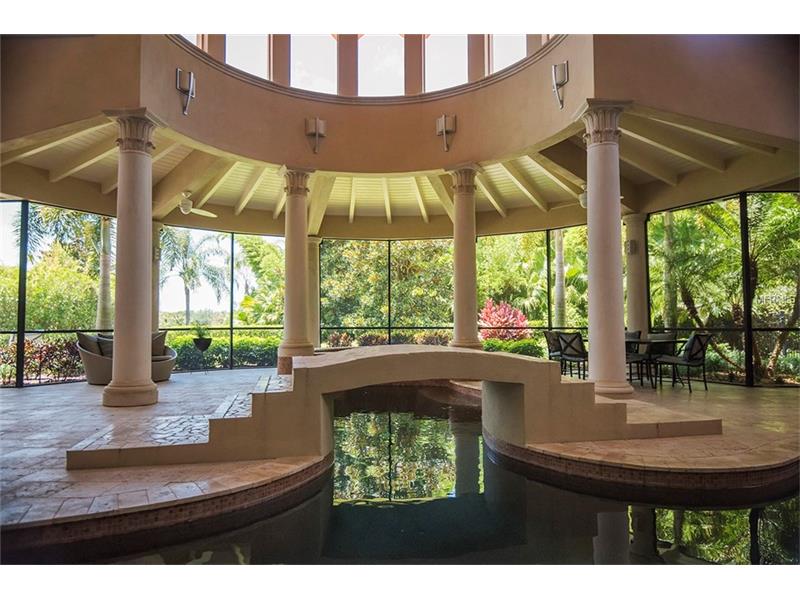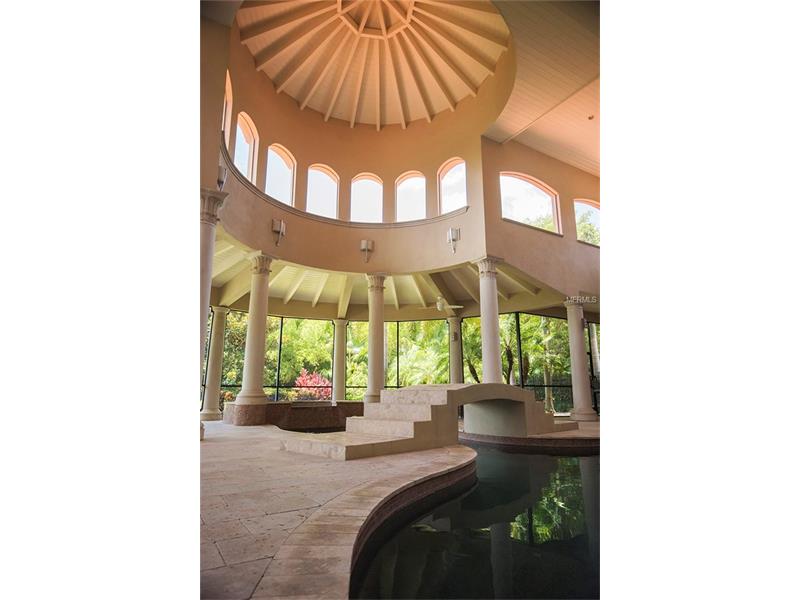 This completely enclosed backyard pool with bridge and outdoor living area, really exudes luxury. The stone columns, soaring ceilings and arched windows offer a true taste of indoor/outdoor living. This home has 6 bedrooms and over 10,000 square feet. It is listed by Isleworth Realty for $5,750,000. MLS O5448971
2. Longwood – Wingfield North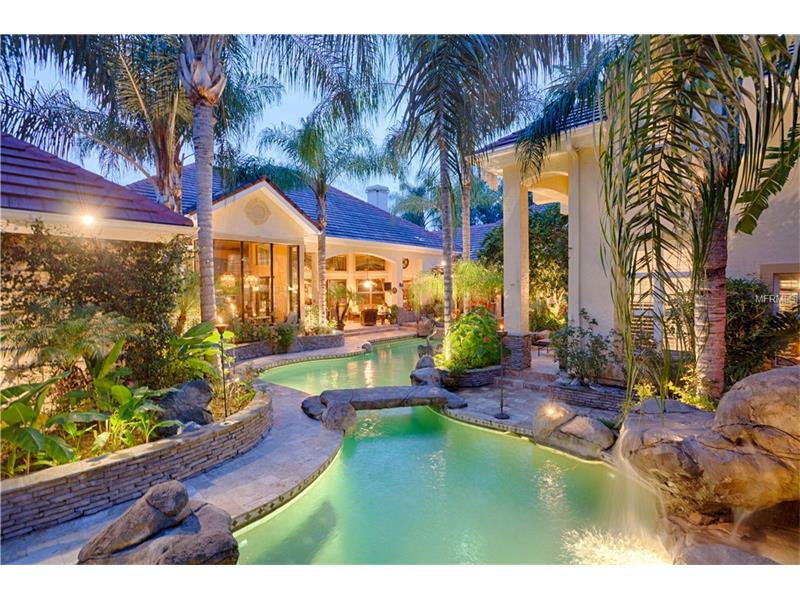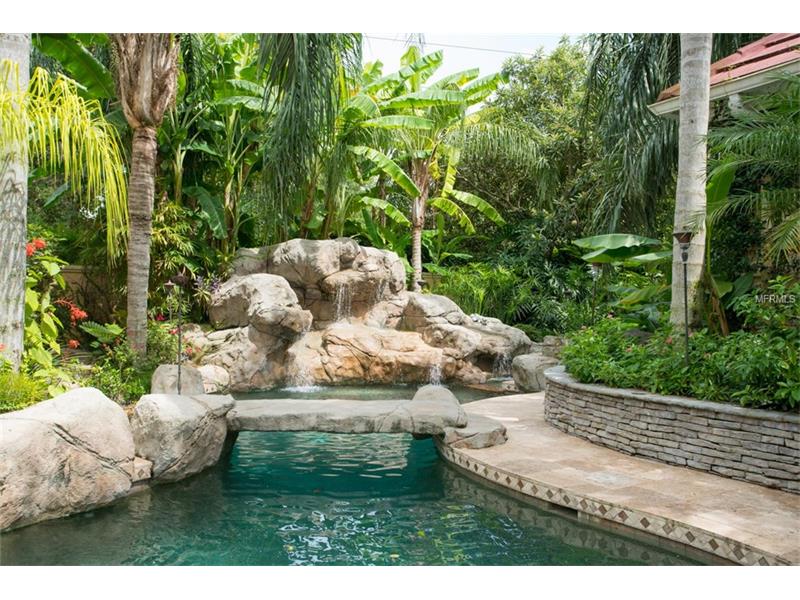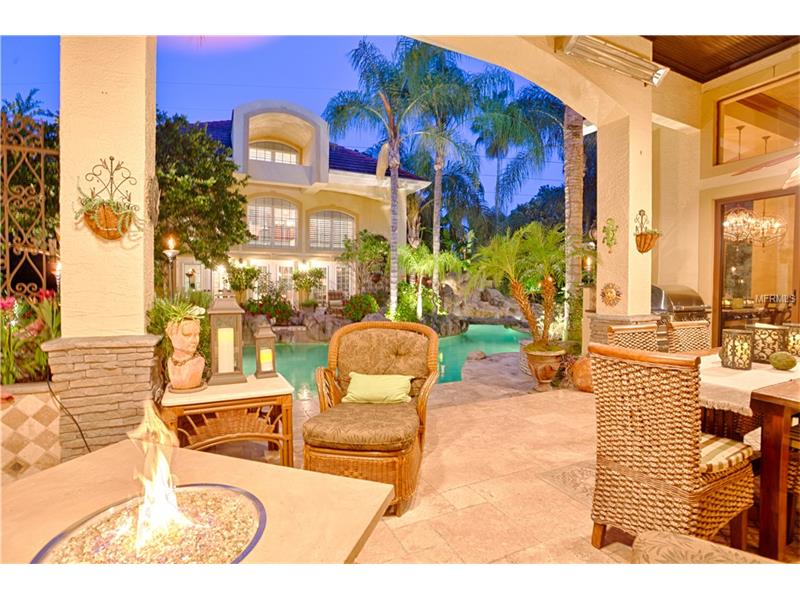 With its winding pool and lush landscaping, this backyard pool gives the feeling that you are hidden away on a remote island. and with its summer kitchen, tucked away patios, and disappearing sliding door, a luxury island for sure! This home has over 7,000 square feet and 5 bedrooms. It is listed through Central Florida Prime Real Estate for 1,570,000. MLS o5466377 
1. Lake Club -Longwood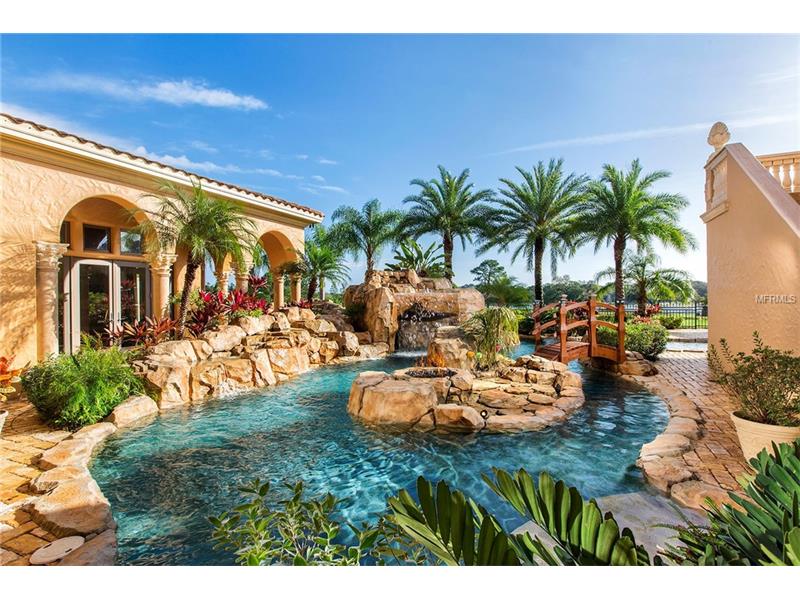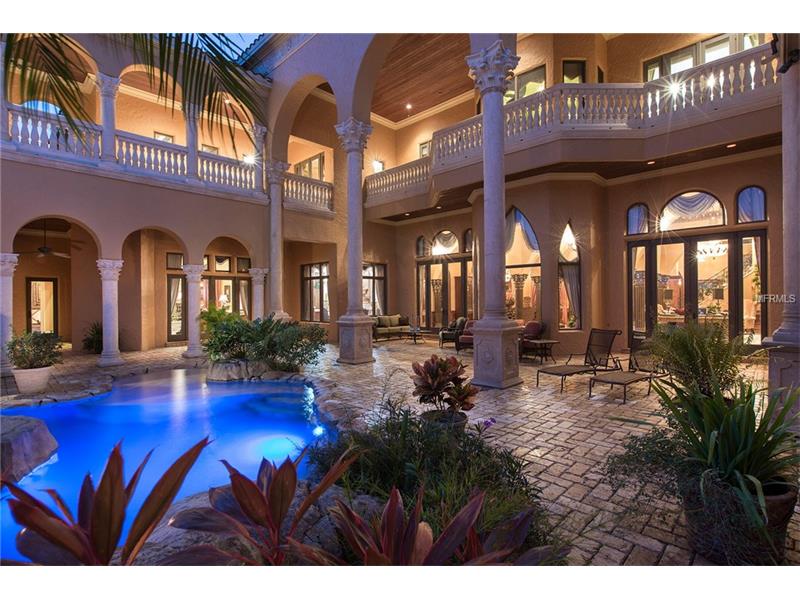 And the number one central Florida backyard pool, this pool could make childhood dreams come true. With a winding lazy river, 3 beach areas, bridge, waterfall and cave, I think it checks every child's dream pool wishlist. Located on Rice lake in Longwood this 5 bedroom, 11,000sq ft home has literally won every award in the Street of Dreams competition. It is listed through Regal R.E. Professionals LLC for 4,900,00. MLS O5426459