Living in Central Florida
Sanford, FL is without a doubt a great place to live. Located in Seminole county just North of Orlando, the Sanford area is a popular area that is constantly growing.
Why move to Sanford?
Excellent Schools

Jobs

Recreation
Easy access to roads and transportation
Social Life
Browse Sanford's Latest Homes for Sale…

Sorry we are experiencing system issues. Please try again.

Popular Neighborhoods of Sanford
Single Family Home Communities of Sanford FL
Autumn Chase – East Sanford, built from 1999-2003 by Ryland Homes.
Bakers Crossing – Gated community with community pool in East Sanford, built by D.R. Horton in the early 2000s.
Buckingham Estates – Guard gated community by Heathrow, built by custom home builders and M/I homes from 2002-2006
Estates at Wekiva Park – Gated community of luxury homes built by M/I Homes and custom home builders.
Forest Glen – Built by Centex and custom builder in the late 1990s.
Foxspur – Custom homes on over-sized lots, started in the late 1980s.
Historic Sanford – Residential District – Unique historic Victorian style homes within walking distance of downtown Sanford and Lake Monroe and Sanford's only urban lifestyle neighborhood.
Kays Landing – Gated community, built by Engle Homes from 2005-2007.
Lake Forest – Sanford's largest, most popular subdivision, guard gated with lots of amenities and many luxury homes.
Oregon Trace – Small gated community built by Morrison Homes from 2002-2004.
The Preserve at Astor Farms – Unique gated Tudor style community within a preserve built between 2002 and 2006 by Engle, Landstar and Toll Brothers. Located only 3 minutes from I-4, 417 and Seminole Town Center Mall
The Preserve at Lake Monroe – Built by Fox & Jacobs Homes (Centex) from 2002-2005 and located virtually on the shores of Lake Monroe, surrounded by a preserve (next to the Central Florida Zoo). Only minutes to Historic Sanford/Marina, I-4 and Seminole Town Center Mall. Zoned for Markham Middle School.
Retreat at Wekiva – Gated community built by Engineered Homes and Crosswinds from 2002-2005 with unique architectural features.. The community features several park areas and a playground and is located only minutes to I-4, 417 and Seminole Town Center Mall on the West side of Sanford.
River Crest – Guard gated community of custom homes on at least 1 acre lots.
Tall Trees – Small community built mainly by Centex in the early 1990s featuring a community pool and tennis courts.
Venetian Bay – Small gated community built by Morrison Homes from 2002-2004.
Woodsong – Small community built by M/I Homes from 2002-2004. Only a few minutes from I-4, 417 and the mall.
Townhome Communities of Sanford FL
Dunwoody Commons | Carriage Homes at Dunwoody – Popular townhome community in top location, built by Pulte Homes.
Greystone – Hybrid single family/townhome community built by Morrison Homes from 2004 – 2006.
Regency Oaks – Gated community built by Pulte Homes.
Retreat at Twin Lakes – Very affordable gated townhome community built by Engle Homes from 2006-2008.
Riverview – Gated townhome community by M/I Homes with direct access to Sanford Sunrail station and only minutes to Historic Sanford.
Savannah Park – Gorgeous Townhomes with courtyards and 2 car garages in top location, built by Ashton Woods.
Terracina – Mediterranean townhomes with tile roofs just outside of popular Lake Forest.
Condo Communities of Sanford FL
Arbor Lakes – Condo conversion but resort style amenities!
Dunwoody Commons | Carriage Homes at Dunwoody – Popular townhome and condo community in top location, built by Pulte Homes.
Gateway at Riverwalk – Luxury condos on the shores of Lake Monroe with spectacular views. Walk to shops, restaurants and bars.
Flagship Park – Very affordable community of 117 condos built by D.R. Horton from 2005-2007.
Sanford Real Estate Quick Search Links
Sanford Single Family Homes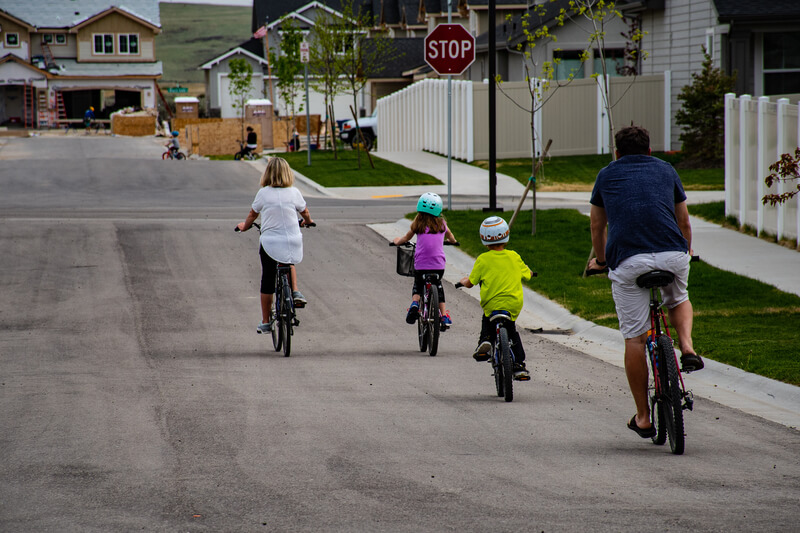 7 Reasons to move to Sanford
Sanford is the Seminole County seat. In its early days up to today, Sanford has become a prime distribution point because of the railroad and its position on the inland waterway. Tourism has not directly affected Sanford, but the great commercial boom it generated elsewhere is now making its mark. The Orlando Sanford Airport is undergoing major expansion and handling international flights. These factors, along with the revitalized downtown business district and extensive land available for development, are transforming Sanford's future.
Sanford Real Estate numbers
Median Estimated Home Value
(as of 04/2020)
Sanford $231,790
Seminole County $275,400
Florida $261,650
2019 in Review
Sanford had quite an active market in 2019. Altogether, 1,631 homes sold. Below you can see how these sales were distributed among property types…
12 Month Change in Median Listing Price
(As of 03/23/2020)
Sanford – 2.1%

Seminole County- 7.3%

Florida – 3.7%
Request Neighborhood Report
Looking for Quality of Life? Just move to Sanford!
Living in Sanford comes with lots of benefits, and these days, Sanford is way past its previous "up and coming" status. Could that be the reason why Sanfordites rarely leave "the bubble"?
We believe that Sanford's undeniably high quality of life makes Sanford's residents collectively happier than residents of other Central Florida cities, so let's take a look at the "complete package" that is Sanford!
Staying Active and Healthy is a Breeze
Staying active and healthy in Sanford is easy as it can be. Take a walk on the Riverwalk (soon close to 5 miles long!), swim at the Larry A. Dale Aquatic Center, or bike on the Seminole Wekiva Trail! And for the more ambitious runners among us, just sign up for one of the many 5Ks happening in Sanford throughout the year. The Seminole County Sports Complex or Lake Sylvan Park are other places to stay fit – not to mention the numerous gyms popping up in the area. How about a round of golf on a historic golf course? We're looking at you, Mayfair Country Club!
Looking to live a balanced life close to nature? Go hiking through the Black Bear Wilderness area, kayaking on the Wekiva River at Katie's Landing, or sailing (and fishing) on Lake Monroe.
Lots of parks and playgrounds and of course the splash pad at Fort Mellon Park keep the little ones in motion, too! And, of course, there's also Paw Park for your furry babies' well being.
Excellent Education
Sanford is also fortunate to be home to some of the best schools in the entire state of Florida! All the highly ranked schools are often the reason why people start their home search in Sanford. In addition to that, Sanford is also home to Seminole State College which offers bachelor's degrees, two-year college-credit degrees (A.A., A.S., A.A.S.) and specialized career certificates as well as continuing professional education.
Complete convenience
Everything is close by here in Sanford, and most of the time traffic is far less stressful than in other parts of the county. The mall area offers a plethora of stores for shopping as well as different dining options, from big chain restaurants to mom and pop diners. To get anywhere usually takes 15 minutes or less.
Boring doesn't exist
Sanford is a very vibrant city where a lot of things are happening. Here, we spell leisure with a capital L!
When it comes to nightlife, dining, culture and entertaining, Sanford's historic downtown is where it's at! Within walking distance there are two theaters, four breweries, plenty of craft beer and wine bars and fabulous restaurants that also offer live entertainment on most days. Food Tours, Ghost Tours, Escape Rooms, Parties on Bikes (Limocycle anyone?), Sanford offers a wide array of unique activities for young and old. And don't even get us started on all the top notch events held on the brick streets of this beautiful historic town all year round. From Mardi Gras to Oktoberfest, from movie to craft beer festival, from couch races to porch concerts, there truly is something happening for everyone!
When it comes to fun (outdoor) family activities, Sanford has got you covered, too! A visit to the zoo is always exciting (many locals hold an annual pass), and so is zip lining just outside the zoo premises.
Read More: Events and Things to Do in Sanford, FL
A Lifestyle for Everyone – Spotlight: Historic District
In previous articles we covered the different lifestyles that can be lived in Sanford. From equestrian estates to guard gated suburban neighborhoods, a soon to be completed 55+ retirement community or waterfront condos, you will be able to find it all in Sanford. One of the most popular lifestyles (and one that simply cannot be replicated in many areas of Central Florida) is the urban lifestyle that the downtown residential historic district and its surroundings offers. The convenience of being able to walk to where you "play" is an amazing benefit of living there. Not being dependent on a car creates a certain freedom that will most definitely add to your quality of life. Instead, walk, bike or golf cart to your final destination (be sure to join the Sanford Golf Cart Gurus and participate in Sanford's Critical Mass, a popular monthly community bike ride).
Community Love
Last but not least, life in this small urban paradise also offers what it's all about: community! Whether you are an "insider" or come from the other side of town, you will rarely find a place that is more welcoming or tolerant than this little district within Sanford. If this doesn't create happiness I don't know what will!
Sanford has Connections
If you ever do want to leave this beautiful bubble though, rest assured that Sanford has the best connections! There's easy access to I-4, 417 and the soon to be completed Wekiva Parkway (429) to bring you quickly to work, the mouse or beaches. As a commuter, you could also take advantage of the Sunrail. And for long distance travel? Just catch a flight from Sanford's ever growing International Airport where Allegiant currently flies to over 70 cities in the US.
Keep exploring Seminole County...
Altamonte Springs
Home of beautiful Cranes Roost Park and the Altamonte Mall, this vibrant city is a gem!
Casselberry
15 parks and 30 lakes offer residents lots of recreation opportunities!
Longwood
Longwood and Wekiva Springs are surrounded by beautiful nature and are locally known for their top rated schools.
Winter Springs
Parks, trails and recreation paired with top schools make this a great place to live.
Sanford's Best Events throughout the Year
Sanford Mardi Gras
St. Patty's Day Truck Pull
Sanford Springfest
Brews Around the Zoo
St. Johns River Festival of the Arts
Memorial Day Parade and Ceremony
Star Spangled Sanford
Sanford Oktoberfest
Spooky Hollow
Christmas in the Square
Parade of Lights
Illuminated Boat Parade
Let's Start Something new

Say Hello!
We would love to hear from you! Whether you are still in the dreaming stages of your new home adventure or have already started browsing the Internet for your ideal neighborhood and home, please don't hesitate to reach out!