Living in Central Florida
Welcome to Seminole County, or as some call it, Orlando North! Over 470,000 residents call Seminole County home. The county boasts over two dozen state and local parks, many of which serve as a perfect backdrop for festivals, sporting events and recreational retreats. In stark contrast to the glitz and pizzazz of Orlando's trademark theme parks and entertainment complexes, Seminole County's attractions are geared more for the outdoor athlete, weekend warrior or family outing…
Cities
Parts of Winter Park*
Parts of Apopka*
Parts of Maitland*
Why move here?
Excellent Schools

Jobs

Recreation
Nature
Browse Seminole County's Latest Homes for Sale…

Sorry we are experiencing system issues. Please try again.

Popular Neighborhoods in Seminole County
Magnolia Plantation: 

Guard gated golf community where homes are surrounded by lots of nature.

Lake Forest: Guard gated master planned community with amazing amenities. Beautiful trees can be found in almost the entire neighborhood. 
Heathrow: Guard gated master planned community of over 2,000 homes. Heathrow is almost like its own city and also home to the upscale Heathrow Golf and Country Club.
Downtown Sanford: Urban lifestyle seekers love the residential district of historic Sanford with its 100 year old Victorian beauties and majestic oaks lining the brick roads.
Live Oak Reserve: Master planned community with clubhouse, resort style pool with water slide, splash pad, playgrounds, tennis courts and much more.
Alaqua Lakes: Very exclusive 

guard gated golf community with gorgeous luxury homes.

Sweetwater Oaks:

Beautiful oak and pine trees line the streets of this established neighborhood of 1,400 homes. Private beach and lots of recreational opportunities for residents

.
The Springs: Guard gated master planned community that is well known for its beautiful trees. Residents have access to fresh water springs. The larger lots in the neighborhood are even zoned for horses and there are stables. At The Springs you'll live surrounded by nature!
Cardinal Oaks: Established neighborhood with gorgeous oak trees. Homes were built in the 80s but many of them have been renovated.
Timacuan: Beautiful golf course community of 550 homes. The community consists of 9 neighborhoods. 
Seminole County Real Estate Quick Search Links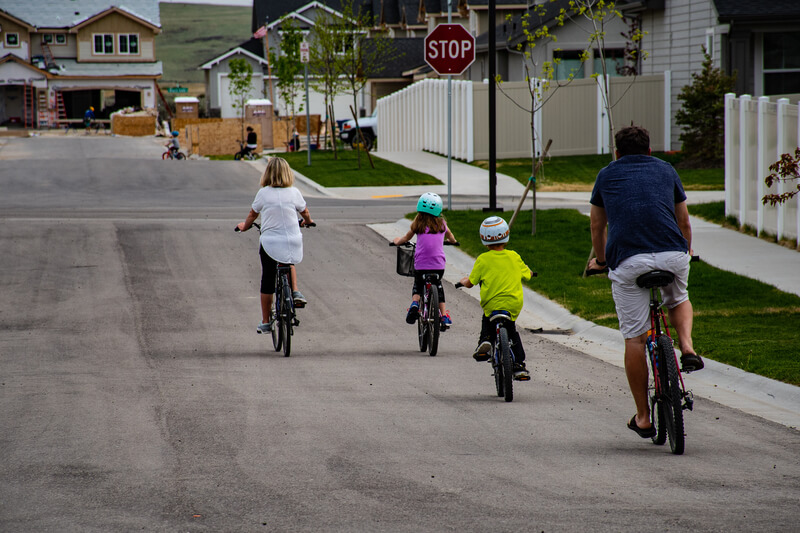 Reasons to Move to Seminole County
Did you know that Oviedo started out as a post office in the late 1870s? This popular city in the east of Seminole County, right next to Florida's Little Big Econ State Forest, is growing rapidly and now has a population of a little over 40,000, all while still maintaining a certain historic and rural charm. Let's find out more about the famous Oviedo chickens and all that nature and fun to be had in the city! Let's explore the many reasons why thousands move to Oviedo every year…
Seminole County Real Estate numbers
Median Estimated Home Value
(as of 05/11/2020)
Seminole County $277,090
Florida $262,830
2019 in Review
Seminole County had quite an active market in 2019. Altogether, 8,514 homes sold.
Below you can see how these sales were distributed among property types…
12 Month Change in Median Listing Price
Seminole County- 7.3%

Florida – 3.7%
Population Change since 2010
Seminole County- 12.7%

Florida – 13%

USA – 7.7%
In stark contrast to the glitz and pizzazz of Orlando's trademark theme parks and entertainment complexes, Seminole County's attractions are geared more for the outdoor athlete, weekend warrior or family outing. The county boasts over two dozen state and local parks (such as Wekiva Springs in Longwood), many of which serve as a perfect backdrop for festivals, sporting events and recreational retreats.
From swimming and softball to soccer, rugby and golf, individuals and organizations have discovered the outstanding facilities the county has to offer. Merrill Park in Altamonte Springs was the last stop in which the U.S Olympic Softball Team trained prior to heading for the 2004 Athens Games. The 15,000 sq. ft. Seminole County Sports Training Center at Sylvan Lake Park is a training site for the U.S.  Olympic Soccer Team. In addition, the Seminole County Softball Complex has played host to several national, regional and state tournaments. And annually in November, the Golden Age Games offers a week of competitive sports for seniors over 50. Spectators will enjoy hearing the crack of a wood bat at the new Florida Collegiate Summer League games, featuring future college stars who have eschewed the traditional aluminum bats used in college. Seminole County's entries into the league are the River Rats, who play their games at Sanford Memorial Stadium. For info visit: www.floridaleague.com
The Dale Aquatic Center, located in Sanford, is a $1.2 million swimming complex which opened in 2000. The Olympic size pool has eight 50 meter lanes and has hosted not only high school championships but the 2001 Sunshine State Games. The renowned Seminole Aquatics Swim Team trains here and the American Red Cross offers swim lessons.
Wekiva Springs State Park is a 6,4000-acre preserve that was once inhabited by the Seminole and Timacuan Indian Tribes, but today serves as a popular weekend retreat for biking, hiking, picnicking, canoeing and camping. The park has over 13 miles of hiking trails, much of which lie north of the springs, running parallel to Rock Springs Run. The Wekiva River itself offers 14 miles of pristine canoeing excursions through hanging cypress trees and live oak, giving visitors a glimpse of undisturbed wilderness, where one may see great heron, osprey, bald eagles and river otters. Keep an eye peeled for the occasional gator!
Hikers and bikers will enjoy traversing the Cross-Seminole Multi-use Trail, which run parallel to SR amidst the hammocks in Winter Springs, eventually continuing through the Winter Springs Town Center, over the Greenway through Oviedo and along S.R. 426 down into Orlando. Those in Altamonte Springs can traverse the Seminole Wekiva Trail, which now connects to the recently dedicated 3.6 miles Rinehart Crossing.
Seminole's parks offer everything from softball, volleyball, tennis, canoeing, biking and basketball. Each of the city recreation departments, as well as the Seminole YMCA, have a wealth of team sports for all ages, many in a picturesque backdrop of cypress, oak and pines, lush hammocks, crystal clear springs and meandering rivers. Boaters can meander along the St. Johns waterway, the state's longest navigable fresh waterway, totaling 342 miles. From Lake Monroe down to alligator-filled Lake Jessup, eastward to Lake Harney, one can fish for largemouth bass, catfish, bluegill and the challenging shellcracker. Water skiers will love testing their skills on one of 2,000 freshwater lakes, while families picnic under pavilions at the shore, enjoying the variety of waterfowl gliding effortlessly overhear.
Two of the county's largest parks are 315-acre Soldier's Creek on SR 419, and Sylvan Lake Park, a 126-acre recreational paradise just east of the Wekiva River, where visitors can watch a game of soccer or softball, play a hearty game of tennis or racquetball or simply work up an appetite for an outdoor picnic or barbecue exploring the boardwalk or jogging trails.
As you can see, life in Seminole County is quite different from what one would expect about life in Orlando. It is much slower and much more connected to nature. If you enjoy the outdoors and want to stay away from crowded roads and traffic (although Altamonte Springs SR 436 does get quite busy at times), this is the county you should keep an eye on during your home search. Keep in mind though that home prices are generally a bit higher in Seminole County, especially because of the top rated schools (as compared to the other counties in the Orlando Greater Area). Seminole High School has been nationally recognized.
Explore Central Florida's Counties...
Let's Start Something new

Say Hello!
Whether you are actively house hunting or still dreaming about all the possibilities – we always love to hear from you! Let's chat real estate or swoon over this awesome lifestyle Central Florida offers…