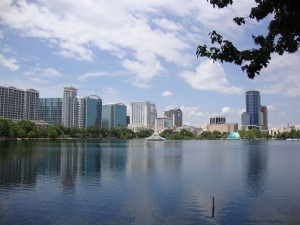 Living in downtown Orlando and adjacent Thornton Park (Zip Code 32801) is a dream many (first time) home buyers dream: walking to cafes, restaurants and shops – possibly even to work! It's a dream of convenience and urban lifestyle. Imagine living only minutes away from beautiful Lake Eola, the perfect spot for a walk or just to relax and read your favorite book.
Visit the public library, one of the many art galleries, and last but not least the many trendy night clubs, bars and restaurants O-town has to offer – all by foot or bicycle! If this is a lifestyle that suits you, definitely check out the townhomes downtown Orlando has to offer at the moment (property slider on right). You will see, there aren't many because the downtown area of the City Beautiful is a desirable spot – however, you may find the one that is just right for you!
See one that you like? Give us a call or send us a quick message so we can contact you.

Haven't found the one but know that you would like to? NEW: Click here to subscribe to the Downtown Orlando Townhome RSS Feed and receive brand new listings as they enter the market directly to your desktop, phone or preferred RSS reader!
Best of all: NO REGISTRATION REQUIRED! You will remain completely anonymous – until you find the right town home and contact us about it, that is 🙂