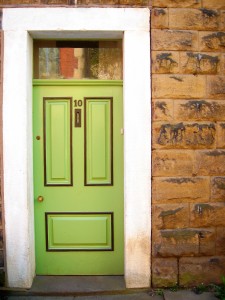 Shopping for your new home in the Orlando area can be a lot of fun. But how can you determine what neighborhood best suits your needs? All homes are not created equal and "owning" your home can have a very different meaning depending on the type of home you choose.  Before you start searching you should know what it means to own a condo, live in a PUD or buy a single family detached home and how it can effect your daily life.
In general there are 4 types of ownership but for now we will just go over the first two: Single Family Detached Homes and Co-operative's (Co-op's)
A single family detached home is probably the most common form of housing people consider. It is a a single building with everything within the four exterior walls intended for one family on a lot separate from other homes. As an owner you are responsible for the entire dwelling including the exterior walls, the yard or property and everything on the inside. You have the freedom to paint your house any color you choose or to never mow your lawn. (But so does your neighbor!)
In the Orlando area Co-op's are relatively rare, but for the sake of understanding we will briefly outline ownership rights. A Co-op is a building containing apartments, in this type of ownership, instead of actually buying a property, you are buying shares(your apartment) of the corporation (your building). So all of the owners, own a share of the property and an elected board of directors determines the rules, fees and most importantly who can live in the building. If you decide to sell your "shares" (your apartment) the board must review the buyers application and can approve or veto the request.
In Orlando, Condos and Planned Development Communities are two of the most prevalent types of home ownership and we will go over them in the next post.
Pin It