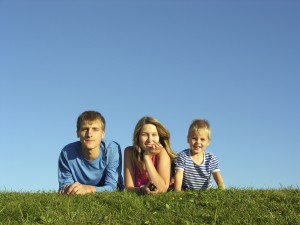 You have your pre-approval, you have found the house of your dreams and you have a signed contract accepting your offer. Everything is looking good and you can't wait for the closing date to arrive so you can finally move into your new pad. But before your close, read this list of what not do, so you won't have any unexpected and unwanted surprises come closing day.
1. Do NOT open new lines of credit. Of course it seems like a good time to go buy new furniture, or maybe a plasma TV, but opening a line of credit before you close on your new home, could force your lender to deny your loan. Save those big purchases for after closing.
2. Do NOT pay your bills late. Any time you pay your bills 30 days or more late, it is reported to credit bureau and hits your credit score pretty hard. Buying a house is time consuming and it's fun to sit around and day dream about your upcoming new home, but keep your head out of the clouds long enough to pay your bills on time.
3. Do NOT close any existing accounts. This might seem counter intuitive, but by closing the accounts it shows a lack of available credit and could increase your used credit vs available, making it look like you are in more debt than you really are. Pay down your debt to at least 30% of available funds, but do not close the account.
Pin It