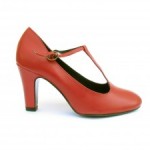 Here's the truth about short sales: they are tricky, and not just because their misleading name.
Just for the record, "short" does not refer to the time frame in which the transaction will be completed! "Short" stands for the owner being short on their mortgage therefore asking the bank to take a loss as he sells his home for less than what he owes on it.
Tricky Things about Short Sales:
The price is hot? No, the price is unrealistic! What most buyers don't know is that when a short sale property enters the market, the bank, who will ultimately be the final and only decision maker, is most likely not even aware of it. What the bank also isn't aware of is the price the home is listed at.
So essentially, the price is set by the listing agent who is normally expected to do some market research before listing the home. Ideally the home should be listed at market value and then drop in pricing if there is no demand, i.e. no offers on the home. However, and this is where many agents hurt the entire market, short sales are often used as "lead attraction". Knowing that a low price will attract lots of buyers, some agents decide to lower the price on their short sale listing way below market value. This however creates a huge problem: it changes the perception and expectations of the home buyer. Next to a short sale, homes that are priced at market value sometimes may seem ridiculously overpriced.
Think about it though for a moment: the price of the short sale does not reflect a price that will surely get you the home. Before the real price is even determined, it can take months!
What happens after you put an offer on a short sale:
The offer is submitted.
The bank orders a BPO (Broker Price Opinion), basically their own appraisal on the value of the home.
The bank will counter offer at the price it feels is right, which obviously will be at market value! That means the low price the home was advertised with, and the most likely even lower offer a buyer put (because, hey, after all it's a buyers market and who offers full price these days?) will not be enough to satisfy the bank.
These 3 steps generally take about 3-6 months.
I am not trying to scare anyone away from short sales. Don't get me wrong, we have successfully closed all of our short sales (on the listing side) and the respective buyers got their homes at very good prices. They were however also repared to wait, and boy did they wait!
Now don't let short sales confuse you! The best tip I can give you is to be aware they are out there and to tink realistically if you see one. Don't let the low price confuse your opinion about the other homes in a commuity.
Just imagine this short example:
Shoes and Short Sales
Needing a new pair of shoes you walk into a department store that has a sale going on. You look around, like the prices and the shoes, and diligently compare prices. All of a sudden you see those gorgeous shoes standing on one of the shelves that are just so ridiculously low priced that you even consider buying 2 pairs. Happily, you walk up to the sales lady and ask her to go ahead and pack those dream shoes for you. I mean how can they not be dream shoes at this awesome price? "Oh those," the lady sighs, "well those shoes are really not actually for sale. I just figured the price would be very attractive but I kind of have to confirm that with the department store head and he's on vacation for the next 3 months, so why don't you leave me your name and number and I put you on the waiting list because as you can imagine there are some other people in line as well."
"Great," you think, "I need those shoes now though and in 3 months there's a new line coming in anyway and the shoes might not even be in style anymore." I assume you might now turn back to the other shoes in the store, but guess what? Don't they all look a bit overpriced right now? I mean, there is a chance that you might get those other shoes after all – or not? You are frustrated look a bit further but then don't even feel like buying a pair anymore because, who knows, maybe the other shoes will drop their prices as well…
In my opinion, this is the main way how short sales negatively affect the market. They simply create false expectations, big frustration and disappointment in today's home buyers.Again, I urge you to keep a clear head when looking at homes! Ask your agent to just skip short sales altogether, unless you have the time to wait it out and are able to set the right expectations.
Text us or give us a call at 407-340-6458 if you have more questions about short sales. You can also fill in the comment form below so we can email you, whatever you prefer! We will be happy to explain you the details and work with you!