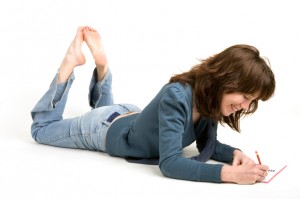 Well, we submitted our offer to the bank, on the house we really liked, and then waited several days. As mentioned previously we were prepared for the wait, bank owned homes can take a long time to get a response from. But on day four (well, actually 2 business days) we got an answer. The bank completely refused our offer! They didn't even counter just flat out refused. I guess they respond pretty quickly when the answer is NO.
I have to admit the offer was very low considering the asking price, but you would think that the bank would at least want to entertain an offer. Apparently not Bank of America. So we had two choices, walk away from it or submit a new offer. Since our first offer was very low we decided to submit a new one and added 25k to try and make them at least look at it this time.  So back to the drawing board, I had to get an updated good faith estimate and an updated pre-approval letter from our bank to include with our new offer. And just to add to the misery, interest rates are going up! How is that possible?? Shouldn't that be regulated or something?? lol
Now we are back in the waiting game. We are still casually looking at other homes, but this one is by far our favorite.  Even if it does need some work, it is in better condition than any we have seen so far and we really like the floor plan. Wait and see, wait and see and hopefully the interest rates will STOP going up!
Toggles Shortcode Example
[toggles title="Toggle Group Title" active=1 speed=500]
	[toggle title="First toggle title"]First toggle text[/toggle]
	[toggle title="Second toggle title"]Second toggle text[/toggle]	
[/toggles]
Tabs Shortcode Example

			


				


			First tab content
		


	
		


			Second tab content
		


			

 
Accordion Shortcode Example
[accordions title="Accordion Group Title" active=2 event="click" disabled=false autoheight=true]
	[accordion title="Accordion 1 Title"]First accordion section content[/accordion]
	[accordion title="Accordion 2 Title"]Second accordion section content[/accordion]
[/accordions]
Horizontal Accordion Shortcode Example
[haccordions title="Horizontal Accordion Group Title" width=500 height=320 hwidth=28 speed=200 active=1]
	[haccordion title="Fist title"]First accordion content[/haccordion]
	[haccordion title="Second title"]Second accordion content[/haccordion]
[/haccordions]