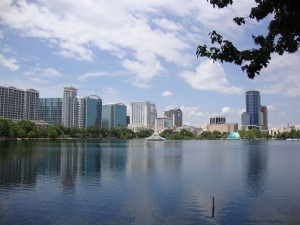 Have you read through the first 6 neighborhoods and still not found the one for you? Perhaps your taste is a bit more refined or you are looking for something a bit more exciting? Here are three more neighborhoods types that might suit your needs.
Status/Destination – If having the best address in town is your thing, then Status/destination neighborhoods are for you. These types of neighborhoods typically feature expansive homes, gated entries and major exclusivity.  Sweetwater Club, Alaqua, or Isleworth (former home to Tiger Woods) are all great Status/Destination neighborhoods in the Orlando area. Others likely to buy in these types of area's are high powered executives, upper middle class families and even celebrities, so you know you will be in good company. The downside? It is pretty expensive for this fabulous lifestyle and yearly maintenance and membership fees can be exorbitant. Click here is you are interested to learn more about Orlando's most expensive areas.
Ethnic – Ethnic neighborhoods draw a lot of attention and buyers because of their cultural differences. Places like Chinatown in San Francisco or Little Italy in New York have become a very trendy alternative for young singles and couples a like who want get the feeling of living in another country without actually needing a passport. As well as a lower price per square foot, great restaurants and interesting shops are usually easy to find in these areas. Unfortunately these these areas are easier to find in larger older cities and Orlando doesn't quite have its own little Italy or Chinatown.
Active Resort – Active Resort type living isn't just for retirees anymore. Many middle aged couples as well as families are choosing these neighborhoods because of the variety of amenities they offer. Victoria Park in Deland as well as Vista Lakes in Orlando and Live Oak in Oviedo have wonderful active communities. Victoria Park offers a beautiful family friendly neighborhood with a golf course, nature trails, tennis courts and of course community pools. If you don't like staying active this might not be the neighborhood for you, but in general there is something for everyone. Victoria Park even includes a retirement community within their subdivision complex.
Keep reading about the Neighborhoods of Orlando: