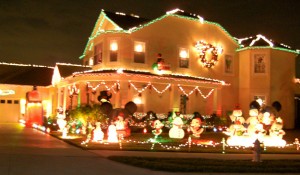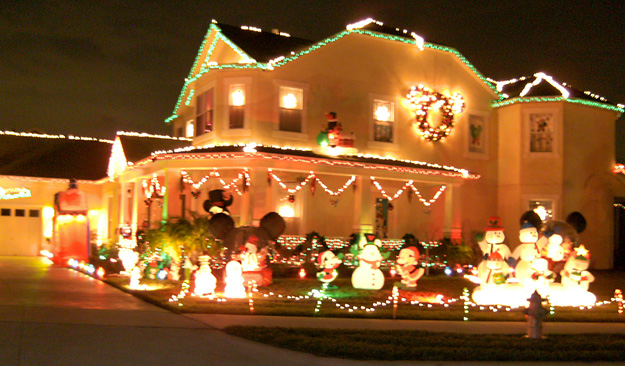 House hunting this time of year is always a treat for home buyers because they get to see some of the best hidden displays of holiday cheer in the area. But shouldn't everybody be privy to this information? Grab a coat and a cup of hot cocoa because here is a list of some of the best neighborhoods to see homes exquisitely decorated with lights in Seminole County, Florida.
If you know of a neighborhood that you think should be featured on this list, feel free to comment here and let everyone know 🙂
Sanford/Lake Mary:
FoxSpur – I-4 take 46 West about 4 miles, Left on Longwood-Markham Rd, Right on Steeplechase.
Lake Sylvan Cove – I-4 to Lake Mary west, Right on Markham Woods Rd, Left on Markham Rd, Right on Lake Markham Rd, Lake Sylvan Cove on Right.
Cardinal Oaks – I-4 east to Lake Mary Blvd, Right on Country Club to Main Rd
Historic Sanford Heights – Around 16th and Elm Street in Sanford FL -Click here to see homes for sale in Sanford Heights
Longwood:
Wingfield Reserve – I-4 to 434 to Markham Woods rd, Left into Wingfield Reserve
Springs Landing – I-4 to 434 West to Markham Woods Rd. North on Markham Woods for approximately 1 mile then turn left on Springs Landing Blvd
Markham Meadows – I-4 East, take Longwood exit, go West, First right on Markham Woods Rd. Right on Moncur Lane
Foxborough Farms – I-4 west to right on to 434, right on Wekiva Springs Road, right on Welch Road, left into Foxborough Farms
Altamonte Springs/Maitland:
Spring Valley – I4 to N on SR 436 to (R) on Wymore Rd. (R) on Spring Valley Drive
Hidden Harbour – I-4 to Maitland Blvd- left on Maitland Ave- left on Magnolia- Veer right
Wellington – From 17-92, E on Spartan, Rt on Cherrywood, L on Birchwood to Derbyshire, Rt on Wellington
A great city to see holiday lights in the Central Florida area is without a doubt Mount Dora. The downtown area and park sparkle in thousands of lights. If you feel like going on a romantic Christmas walk it is really worth the ride out to Lake County.
Looking for some holiday action in the Sanford area? Holiday Events in Sanford FL 2013