Agrihoods near Orlando
Options for a more sustainable lifestyle
With Covid-19 changing all of our lives and having us rethink our lifestyles, there are clearly changes happening when it comes to the housing market. One of the trends the recent pandemic sparked is people leaving (or planning on leaving) the density of cities and looking for more privacy, more (social) distance. But Suburbia may not be quite the "product" Buyers seek…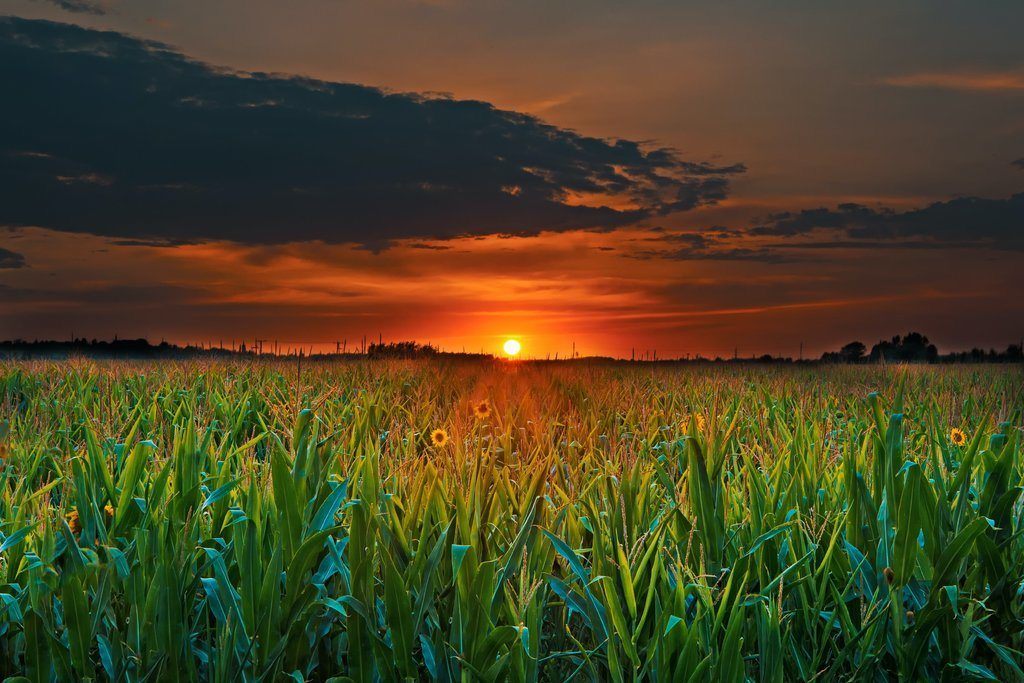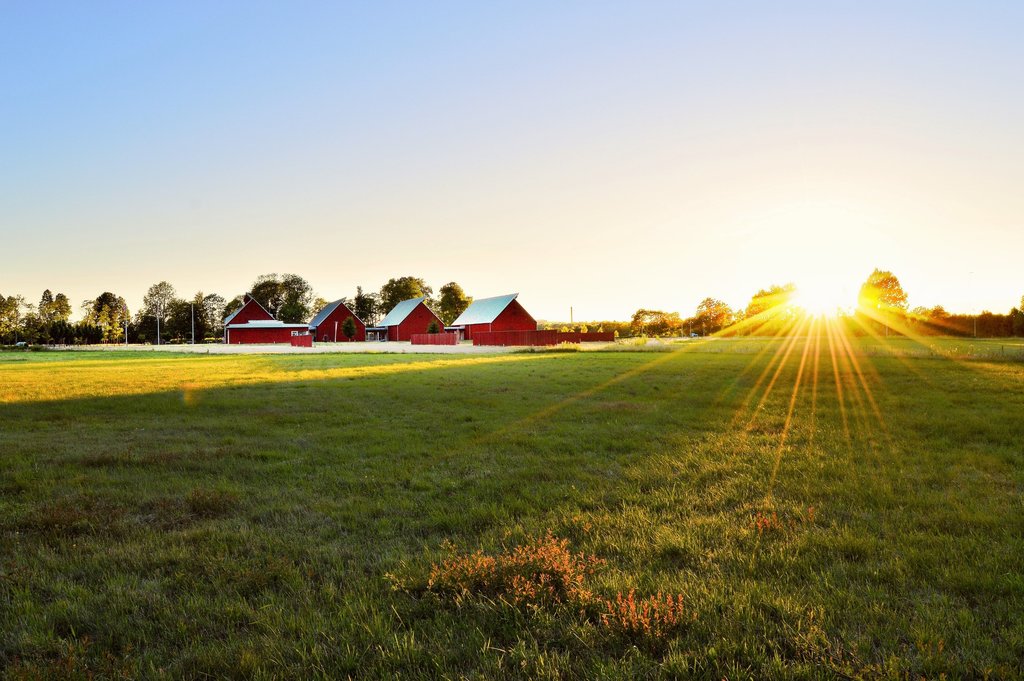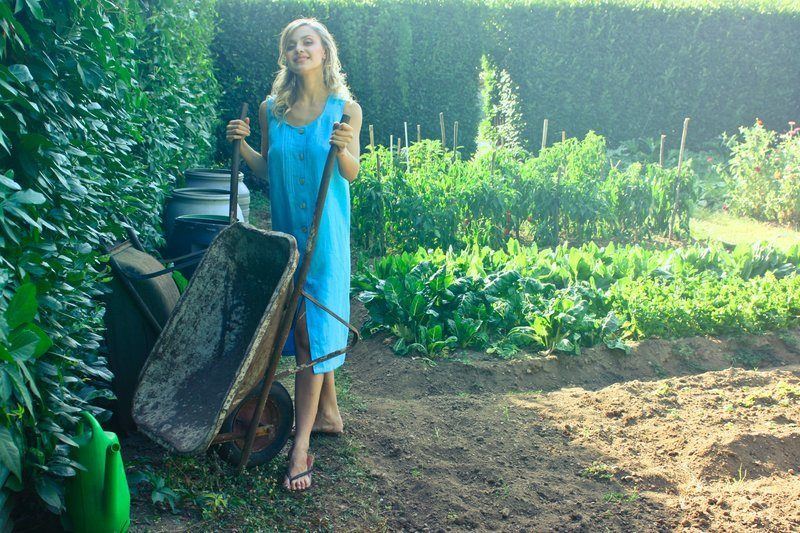 Cookie Cutter no more?
If the idea of suburban living brings images of rows and rows of impersonal "cookie cutter" homes, then it may be time to rethink suburban living. Orlando is well known for its many golf course communities, plotted home sites and well… lack of personality. Finally though, we can welcome a new type of neighborhood to mix: the Agri-hood!
Agri-what? Living in an Agrihood.
Agrihoods are a relatively new concept in tract housing. A concept that brings the farm front and center, and doesn't just pretend to offer "the good" life, but actually puts into practice sustainability, environment and community. Some of the first Agrihoods were created just before the crash of 2008 and continued to flourish even in the years that followed. Today they are becoming even more popular, and Orlando will be the first Central Florida city to break ground on their very own Farm to Table community.
Unlike golf course communities that require tons of money to maintain, agrihoods have proven to offer a continued source of revenue. Through the community garden, residents enjoy fresh fruits and vegetables distributed weekly and it's not just the neighborhood that benefits! It's a win win for the entire area! Not only do these neighborhoods provide sustainably and income for the community, they also sell leftover produce at the farmer's markets and to local area restaurants, continuing the cash flow and "buy local" mentality.
With more and more people concerned about where their food comes from, how it is grown and the preservation of the environment, these communities can offer a viable solution. But it's not just the foodies who get what they want, homes in these neighborhoods are typically built with every energy saving application possible and are often even equipped with garage wiring for electric vehicles.
From foodies, to greenies, people are latching onto this concept in droves! With success stories from Arizona, Virginia, and Georgia, (and Altanta's Agrihood selling out of home sites within 48 hours!) the time has come for the Orlando area to get its very own Farm to Table Agrihood!
Atlanta's Famous Agrihood
Serenbe is certainly an inspiration to many agrihood developers. We would love to see this vision come to life in Orlando's first Agrihood as well… 
Watch the video to find out what Serenbe is all about.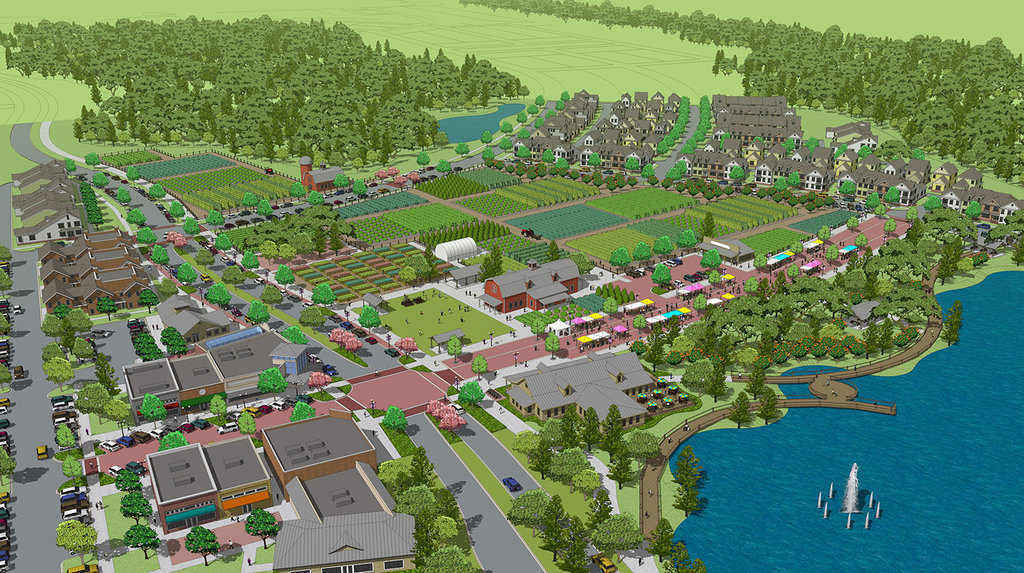 Agrihoods near Orlando
At this point there is really only one Agrihood that is confirmed to be breaking ground (by the end of 2020, that is). Once completed, the 1,200 acre community will have about 2,000 homes The acreage is located only 15 miles from Downtown Orlando but life will be much simpler and slower here, a lifestyle which, especially these days, more and more of us are craving.
Here are a few of the features this new Orlando neighborhood will offer its residents:
Acres of open space
A working farm (veggies, chicken and livestock)
Community Gardens
A Park
Recreational Trails as well as Edible Trails (yes, you can snack on edible foods like berries, veggies etc. as you stroll along the trail; just as nature intended!)
A Bike Share System
An Equestrian Facility
A big barn for community events
Of course, there will be weekly (if not more often) Farmer's Markets happening in the planned Main Street "downtown" where residents (and the public) can buy all the fresh produce. And great news is also that there will be a public elementary school within the neighborhood. The intention is to focus the kids' education around this sustainable lifestyle.
Learn More about this Orlando Agrihood
4 Agrihood Alternatives in Orlando
Can't wait? Or just not quite into this type of "master planned" community? Here are a few ideas how you can incorporate or even fully embrace your own (more) rural and sustainable lifestyle.
More and more people have "discovered" gardening and getting your hands dirty as a way to improve their mental and physical health. Touching soil reconnects you to Mother Earth and grounds you. Fleet Farming, Community Gardens and obviously, setting up your very own garden are ways to awaken your green thumb.
2. Community Gardens
Several cities in Central Florida have Community Gardens. At the Sanford Community Garden for example you can learn to grow your own organic produce by renting a plot for a year. Prices are very reasonable and as an added benefit you get to meet your neighbors and other garden enthusiasts. It's the perfect solution if you are a beginner or if you either don't have a backyard or one that has not enough space left.
3. Create your own garden
Another way to get started with a more sustainable lifestyle is setting up your own garden.You could either go old school with a plant bed or set up one of the modern, self watering hydroponic systems. Plenty of Central Florida residents have recently started this new hobby with amazing results.
Not quite ready to plant things on your own? Why not take advantage of what others have planted? Many homes in Central Florida already come with fruit trees.
Check out the homes below for example…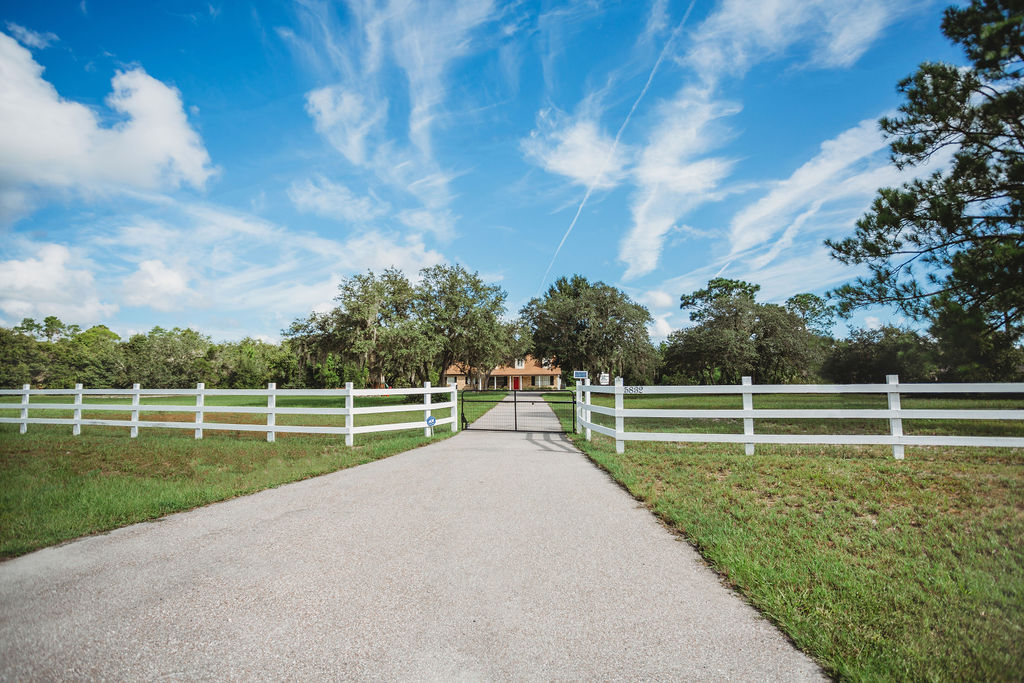 4. Live on an Acreage
Go all in and purchase a home on an acreage. The good news is that Central Florida has lots of options when it comes to large properties where you can even have your own livestock (how about daily farm fresh eggs or goats instead of lawn mowers?)
Popular 5 Acre+ Neighborhoods around Orlando:
Seminole Estates, Sanford | Woodland Estates, Oviedo | Seminole Woods, Geneva
Your own Agri-Home:
Central Florida Homes on 5+ Acres

Sorry we are experiencing system issues. Please try again.

Video: What is an Agrihood?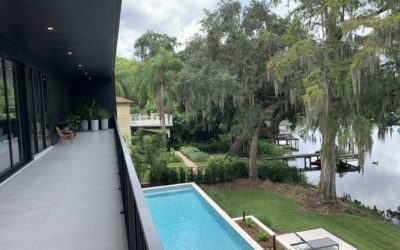 Our List of Must See Homes at the Orlando Parade of Homes 2020 As every year, we get very excited about the Orlando Parade of Homes! For two weekends (and...
Let's Start Something new

Say Hello!
We would love to hear from you! Whether you are still in the dreaming stages of your new home adventure or have already started browsing the Internet for your ideal neighborhood and home, please don't hesitate to reach out!