Jose and I are super excited to offer one of the Nation's fastest and most efficient mobile home search apps for your smart phone (and with that we are not referring to mobile homes, even though you can find those as well using the app)! Seriously, it is super simple and ALL of Central Florida's listings are searchable through the app, guaranteed. If we could offer a money back guarantee we would, but this awesome app is FREE so no point 😉
If you are reading this post on your smart phone (iPhones, the latest Android and Blackberry devices, iPads and iPods) or in Safari or Google Chrome, check it out right away and click here. Best of all is that our mobile real estate search engine is not actually an app you need to download, it's simply a mobile-optimized website that acts like an app.
For those of you who can't access the Orlando Mobile Home Search app right away, here is a quick overview of some of the fun things you can do with it: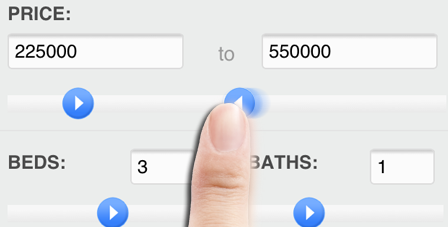 Input Sliders: Our exclusive sliders make it fun and easy to increase or decrease the beds, baths, and other values included in your search.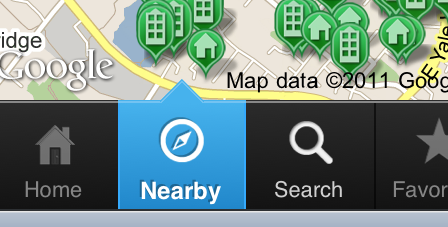 Nearby Listings: Use your phone's built-in GPS to see a map of listings within a given radius of your current location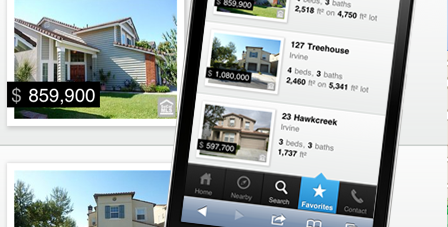 Who doesn't have Favorites? With a single click, you can save any property to your Favorites Tab for reference later. We provide an easy way to carry around list of your favorite listings! You can even sync those favorites with your current account just by logging in.
Oversized tabs at the bottom of every page and clear navigation icons make searching easy and intuitive!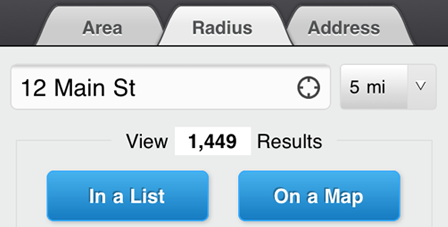 Can you say Radius? Type in a starting street address anywhere in Central Florida and search within a radius of anywhere from 1/4 to 20 miles!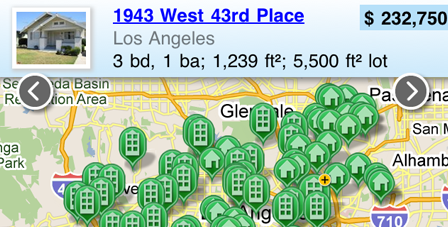 You already know those familiar property icons from our Orlando online home search page. Clicking on any property icon lets you see lots of listing details instantly without any reloading. That means faster results for you, the buyer "on the go". After all, there are more important things to do in life than waiting for a listing detail page to load on your phone, right? 😉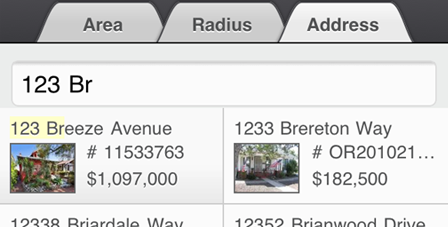 Woodbridge, Woodford, Woodlake, Wood -what?? Don't remember all of Orlando's street names. As you type in the first letters our smart app will give you all available options to refresh your memory. Search by street name, number, or full street address and see instant results as you type!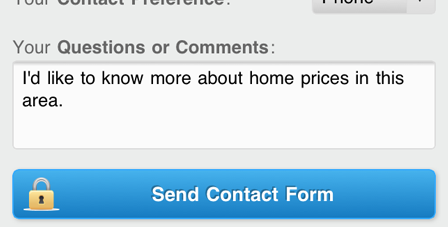 And as usual, there is an easy way for you to contact us on the spot if you see a listing you like or have a question.