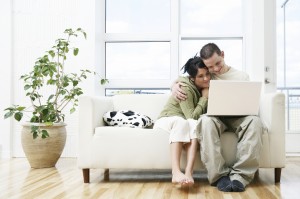 It may seem a little contradictory…it is supposed to be a buyers market, right? So why is there so much competition on the same house?
If you have recently started your home search in the Orlando area and have already been outbid on a home, you may have started to feel the panic of having been priced out of one of the best buyers' markets in recent history.
The first thing you should do is take a deep breath and relax. Many people in this situation begin to feel an urgency to buy and start making offers of homes they don't really even like. You want to keep your head during your house hunt, so try to avoid becoming a desperate house hunter by following these tips.
Some neighborhoods in the Orlando area have held up better than others throughout the mortgage meltdown. Because of that they tend to be more desirable at the moment. Think ahead and take the time to look at the neighborhood one street over where the competition could be a little less stiff. And before you write your next offer try to get as much information as possible. Ask your Realtor to find out if there are already offers on the home and if so how many, also inquire about what could make your offer stand out.
Even in a buyers market, if it looks to good to be true, then it probably is. A low asking price on a home could be a tactic to bring in multiple offers. In these cases it is important to submit a solid offer and not worry so much about getting the sellers to lower their price. You already know the home is priced well so you should feel confident offering the asking price.
Do a little more investigating and find out more information about the homes you were outbid on then redefine your search criteria based on that info. How long where they on the market? How high over asking price did it sell for? What are the comparable sales in the neighborhood and how did the final sales price relate? Based on these answers you can determine if you should start looking in a lower price range (to give yourself more negotiating power) or if you are prepared to offer more than the asking price.
One thing to remember is that the home must appraise for at least your offer in order to qualify for financing. If the comparable sales in the neighborhood are far below your offer, you may want to just walk away and save yourself time and money.