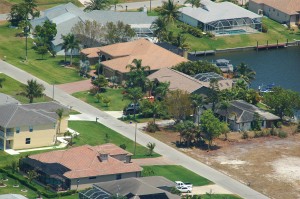 If you have decided that now is a great time to buy a home, you are on the right track. While buying a home is an individual decision that requires a good look at your personal finances and long term goals, the affordability of homes in the Orlando area is a tempting factor.
Here are some tips for making the most of this new market:
1. Look at new home construction: After years of big builders dictating the terms of every new home, buyers finally have the edge. Many builders are now offering special incentives, such as discounted upgrades, free appliances or great financing offers. Call your Realtor and ask about new communities and what different builders may be offering.
2. Extend your closing date: If you are not able to qualify for the 8k tax credit (expires Nov. 30) then go ahead and ask for one or two more months before closing. Maybe you want to wait for your kids 4 day weekend to move, or a little more time to get your down payment together? Well qualified buyers can often negotiate a little more time in this market than in previous years.
3. Pit lenders against each other: Get loan quotes from at least 3 lenders, then let them know what each of the others is offering. In a slow market, the lenders might just be willing to re-negotiate the terms to get your business.
4. Chances are the seller is not going to agree to a 50% price discount, but 15% is very likely. Offer 15% off the asking price and see where it goes. Keep in mind however, that a seller who has just listed their home may not be as willing to negotiate as others as well as a seller who has already deeply discounted their home. You should check with your Realtor for this information.
5. If you have the time don't over look short sales. Short sales can take months to negotiate, but if you are not in a rush, you can end up with a great deal on a home. Just make sure you are working with a Realtor experienced in short sales.