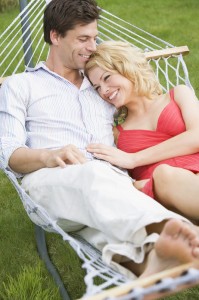 Deflating home prices and the $8,000 tax credit have made it an ideal time for Orlando area first time home buyers to finally break in to the market.  If you think you are one of the many ready to venture out into the world of home ownership take a look at the 5 ways to know you are ready below. If you can answer yes to each of these then you know, you are in fact ready to buy your first home.
You plan on staying put for at least three years: This has always been the rule, but now more than ever it is important to be able to make a 3 – 5 year commitment when buying a home. For now, homes are not appreciating as quickly as they once were and if you sell your home within 2 years of purchase you are less likely to be able to recoup the costs and will have to pay a Capital gains tax.

You Can Afford It – you have a steady and reliable source of income – It is important for you lender to see that you have had a steady job, usually at least 3 years in the same industry. It is also important that you can prove where that income is coming from.  Paycheck stubs, tax records, and bank statements must all support your claim of income.

You have enough savings to cover your down payment and closing costs – Best case scenario you have managed to save at least 20% of the intended purchase price. Keep in mind that closing cost can run 3-6.5% of the purchase price and it is always a good idea to have some left over in reserves. Some experts recommend stocking away an additional 6 months of savings.

Your credit report looks good- You havechecked your own credit report and cleared up and mistakes.You know what's on there and where you stand in terms of credit rating.

You have compared the cost to own vs rent- You have determined how much it will cost you to own a home, versus how much it costs you to rent. In general it is usually a little more expensive to own than to rent and it is important when comparing to factor in home owners insurance as well as home owners association fees. These are typically rolled into your rent payment so you never actually see them.