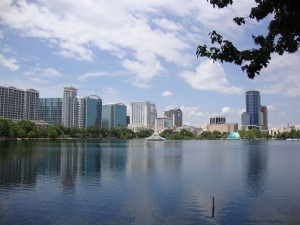 Hopefully you read part one of this topic and already created your list of must have's for your new neighborhood. After you have narrowed down what you can live without and what you really want in your new neighborhood it's time to start narrowing down locations.
If you already live in Central Florida, then you probably already know which neighborhoods appeal to you. But if you are moving to the Orlando area it is probably easiest to start your search around where your job is located. Either way, keep your list on hand and and start scouring the Internet for homes in your preferred location.( There is a great home search feature here that includes a map search to help you see the area you are looking in.)
Once you find the neighborhoods that most appeal to you it's time to do some leg work. Get out and drive all of the neighborhoods you think you like. Write down anything you had not previously considered, such as the traffic flow in and out of your desired community or the dog kennel on the corner. You should also be sure and do your homework on your favored area. Check the crime reports, the school system and research the rules of the neighborhood association.  There is nothing worse than finding the "perfect" neighborhood only to realize later that you are not allowed to store your boat in the backyard, it's always better to find out sooner rather than later.
You can check crime statistics by clicking here or Central Florida schools by clicking on the links below.
Central Florida School Systems: