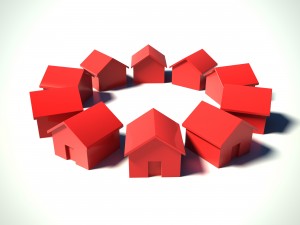 Since the collapse of the real estate market a few years ago it has become clear that many buyers simply did not know what they were getting into with their mortgages.  Lenders are in the business of selling mortgages, they are making money in a variety of ways from your mortgage amount. Obviously the higher your mortgage's dollar amount is, the more money they can make. This as well as poor industry practices helped lead to the burst of the real estate bubble.
Although many lenders have tightened their criteria to qualify for a mortgage, there are still many loan programs available in the Orlando area for those who want to buy and especially for Orlando first-time home buyers. But as always knowledge is power and knowing what to avoid will help you to make a smart choice and choose the mortgage that fits your lifestyle and your budget.
There are six main mistakes to avoid. Here are the three  first time home buyer mistakes to avoid:
1. Relying on your lender to define your maximum mortgage – Lenders look at a set of numbers and percentages to define your maximum budget. While the have become a little more strict regarding the ratios, it is still up to you to determine how much you can afford. Only you know how much disposable income you require each month to maintain your quality of life. If you really enjoy eating dinner out 3 times a week, and taking frequent weekend trips it is up to you to run those numbers and determine how much mortgage you can comfortably afford each month.
2. Not planning for closing costs – Closing costs can run anywhere from 3 -6% of your loan and while it is sometimes possible to get the seller to pay some or all of that, it is not always the case. Be sure you know how much your closing costs are going to run and budget that into your savings. Discovering that you need an additional $3,ooo four days before closing is a panic you can avoid with a little extra preparation.
3.  Not shopping around for the best mortgage – All mortgages are not created equal and one lender may not offer the same loan package as the next. Try to shop at at least 3 lenders and go over in detail what each loan offers and what the fees with each are, before committing to one.