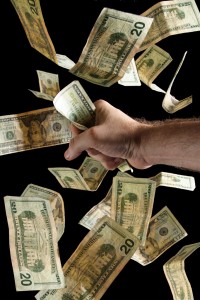 Buying your first home in Orlando can be a lot of fun. Choosing the perfect house, imagining how to decorate, what color paint you will use  and where you place your furniture is all very exciting. But before you get too carried away designing your new home, you need to find out a few things about financing.
The first thing you need to know is how much money you can qualify for. Normally your Realtor will refer you to a reliable lender who can do this for you. But obtaining financing is a pretty intimidating process and something you should prepare for in advance. Many first time home buyers have lost the home of their dreams because they had not put their own financial house in order before approaching the lender.
Of course, there are some things you can do to make sure everything will go smoothly. Knowledge is power and knowing what factors the lender will be taking into consideration will help you develop a plan.
The main factors are:
1. Your Credit Score
2. Your Monthly Gross Income
3. Your Monthly Debt
4. Your Down Payment
Before you even start looking for a Realtor you should check your own credit report. It is important that all of the information is correct and if it is not that you take the time to correct it. You can obtain a copy of your credit report for free from www.annualcreditreport.com. Although there are many websites that offer a copy of your "free credit report" this is the only source authorized by the federal government.
The next thing you will need to do is determine if your credit score, also called a FICO score is considered a good score. In general anything over 700 is considered a very good to excellent score, anything between 620-699 is considered an OK or good score and anything under 600 is considered bad. But in the aftermath of the mortgage meltdown some lenders have tightened their criteria, so it is even more critical to get your score as high as possible.
In the next few articles we will go into more detail about how everything factors together to determine your loan options as well as how to increase your credit score.
Pin It