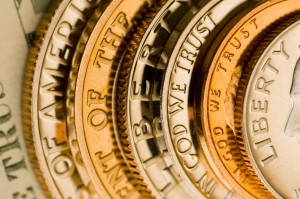 Once you have gone over your credit report and fixed any mistakes, paid off a few credit cards, and know your score and can start shopping for your mortgage. How much money you have to put down can make a huge difference in the amount of home you can afford. A few years ago it was not uncommon for buyers to get a first time home buyer loan with absolutely nothing down. Those days are pretty much over. Now the banks want to see a stable employment history, and depending on your loan, a minimum of 3.5% down.
Your credit score can also be a factor in determining your down payment. If you have done your homework and raised your credit score, many lenders will qualify your loan for the minimum down payment (3.5%). But if your credit score is less than perfect the lenders will want to see the cash. The more cash you can show in your bank account the better your chances of receiving financing. Because lenders use a combination of these factors to determine your "worthiness", if you have the cash an average credit score will get you in the door.
How much you have to put down will also determine what type of loan your may qualify for, a conventional loan carrying the lowest interest rates will require at least 10 to 20% percent down. On a $200k that would be between $20k and $40k. Not chump change, and certainly not the average amount of money a first time home buyer has lying around. Because of this many first time home buyers look for FHA (government insured) loans. These loans typically carry a little bit higher interest rate but often only require the minimum 3.5% down payment.
It is important to note, however that any time you put less than 20% down on a home you will be required to pay private mortgage insurance (PMI). This fee is added into your monthly loan payments and the amount is determined by the final amount mortgaged. Once you pay down your mortgage to the point that it equals 80 percent of the original purchase price (or appraised value) you can ask to have the PMI removed from your monthly payment. Basically, that means if you purchase your home for 100k it must either appreciate to 120k or you must pay the loan down to 80k before you can remove the PMI.
The good news for first time home buyers, is that the federal government is offering up to $8,000k in tax credits that can be used to buy your first home. You can read more about this at the IRS website ( www.irs.gov) or click here for a summary.
Any way you look at it, you will need some cash in order to buy your first home. Start saving now and keep in mind a little extra in the savings account will reward you in the end.