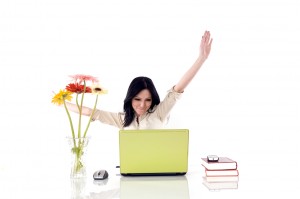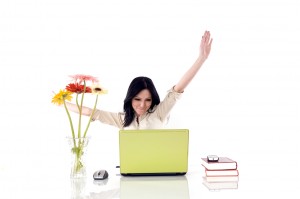 If reading through pages of advice doesn't sound very appealing, then here is  a first time home buyers checklist to help you through the process. Print it out and check each item off through out the process.
1. Locate a reputable real estate agent.
2. Run your credit report
If credit score is low, fix any errors.
Pay down any credit cards that are maxed-out.
Be sure to improve your credit history by staying current on all bills for at least 12-18 months prior to applying for a loan.
3. Evaluate your debt-to-income (DTI) ratio.
If DTI is too high, consider paying off some debts or adding another income to the mix (perhaps a spouse's income).
Figure out how much you can spend on a home and what your approximate mortgage payment may be.
4. Evaluate your down payment possibilities with this first time home buyer checklist
Do I have at least 3% saved in some sort of savings account?
I have investigated down payment assistance.
I have explored the grant possibilities.
Evaluate possible loan programs.
Conventional loans
FHA loans
VA loans (if I'm a veteran)
5. Start the application process (the above things on the list can be done through the application process).
Provide last two pay stubs
Provide last two months of bank statements
Provide last year's W-2s
Obtain pre-approval from a lender.
6. Locate the home I'm interested in purchasing.
Put in a purchase agreement and have it accepted.
Lender ordered an appraisal.
Lender ordered a home inspection.
7. Loan approval finalized
Provide last two current pay stubs.
Provide current last two bank statements.
Provide another year's W-2 if your application finalization is in another year.
Another credit report may be pulled (this is where, if you ran out and bought furniture before the house closed, your loan approval may be affected).
8. Do a walk through on the house before the closing (things could have changed on the house from the time the purchase agreement was placed and the closing, so do a final walk through).
9. Close on your home!!!
Pin It