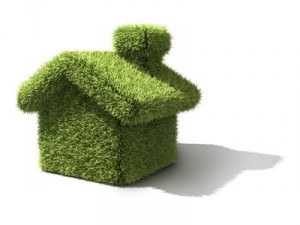 Energy Efficient mortgages is a standard conventional, FHA or VA loan, but it offers additional funds as a way of financing improvements to your new home that reduce the consumption of energy. The program allows that these additional funds are not factored in when determining your down payment,  it does get a little complicated so put on your thinking caps as you follow along.
For a conventional loan an EEM (energy efficient mortgage) allows the lender to increase the borrowers income by the amount equal to the estimated energy savings, it also adjusts the value of the home to reflect the value of the energy efficiency measures. These types of loans are only offered by lenders that sell their mortgages to Fannie Mae or Freddie Mac so be sure to check with your lender first and let them know you want a Conventional EEM.
For an FHA EEM your lender can approve 100% of the cost of energy efficient improvements to an approved FHA loan for both manufactured homes and on-site built homes. There are some restrictions: The total can not exceed 5% of the home's value and is capped at 8k.
The VA EEM follows the same guidelines as the FHA but it caps the additional amount to be financed at $3,000-$6,000. It is also advised that you ask for the EEM when first applying for your mortgage.
In order to qualify for any of these loan structures, the lender is likely to ask for a "home energy rating" which will help to  determine the energy savings value of the improvements.
Both Bank of America and BlueGreen financial are Orlando area lenders that offer incentives and mortgage discounts to "green" buyers.
Additional information can be found at www.energystar.gov.