What's your type?
You might be one of the lucky home owners who live in their dream home, but do you also live in your dream neighborhood? What's your (life)style? Are you urban, suburban or rural? And that's just the beginning…
Browsing though the Internet I came across a real estate web site that offers a so called "lifestyle home search" tool. Of course, I immediately wanted to test it for the Orlando area and entered my ideal neighborhood/lifestyle criteria. Well, guess what, according to this state of the art real estate search tool, there is no area in the entire Orlando area that matches my desired lifestyle. Even after entirely taking out price and home size, I kept seeing "Your search returned 0 matches". Could it be that Orlando just doesn't offer my ideal neighborhood?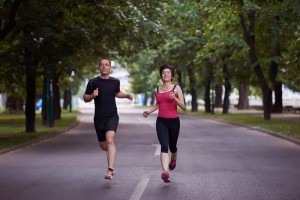 Absolutely not! I believe Orlando has something for almost everyone! Real Estate is still, at its core, a people business! While a lifestyle neighborhood selector is a great tool to play with if you are completely new to an area, at some point most buyers will turn to the true real estate matchmakers: a trusted real estate professional who knows the neighborhood and its (secret) insider tips. Just as Zillow's Zestimates are sometimes astonishingly accurate, they are also sometimes completely off. Simply put, a computer can't replace the experience and specialized knowledge of a trained human being. That's when we come in to answer all of your questions and guide you. Of course, everyone's ideal neighborhood is different, just like everyone's dream home is different. But in an attempt to narrow it down to the different types of neighborhoods and lifestyles the Orlando area has to offer, here is our basic and very general list and a few examples. For an individual lifestyle match you will have to contact us or the Realtor of your choice directly!
Dissecting Orlando – Realtor style: Orlando's Neighborhoods by Lifestyle
GOLF
One of the many things that make Orlando such a popular tourist destination is the amount of gorgeous golf courses – so why not live on one? If you don't mind the occasional golf ball in your pool, a home located on a golf course might be just the right fit for you. Of course, there are other perks (but also disadvantages) that come with it. In general it is however safe to say that homes in golf communities are always in high demand. The Orlando area offers a good amount of (prestigious) golf and country clubs surrounded by sometimes astonishingly affordable housing.
Guard gated GOLF communities
Heathrow, Lake Mary
Magnolia Plantation, Lake Mary
Alaqua Lakes, Longwood
Lake Nona, Orlando
Stoneybrook, Orlando
Orange Tree, Dr. Phillips
Non gated GOLF communities
STATUS/DESTINATION/LUXURY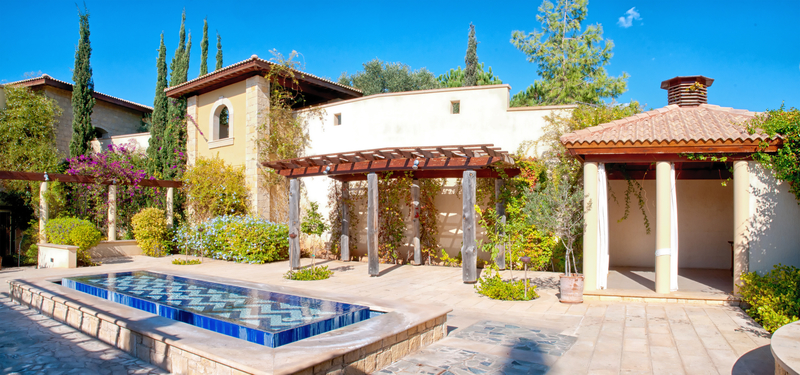 Of course, Orlando also offers plenty of luxury home neighborhoods. Home prices here start in the million dollar range and offer all kinds of upgrades one could imagine, including private bowling alleys, thennis courts and pools with lazy rivers. Some of the areas with a higher density of luxury homes include neighborhoods in Windermere, Winter Park and Longwood (Markham Woods area, affectionately dubbed "Millionaire's row").
Isleworth, Orlando
Keene's Pointe, Orlando
(ACTIVE) RESORT
Active/Resort style neighborhoods offer lots of amenities to their residents and as the name suggests these amenities fit right into their active lifestyle. Hang out by the community pool and go for a swim, play a round of tennis and then ride your bicycle to the playground with the kids. These communities also offer a club house and often almost daily social activities.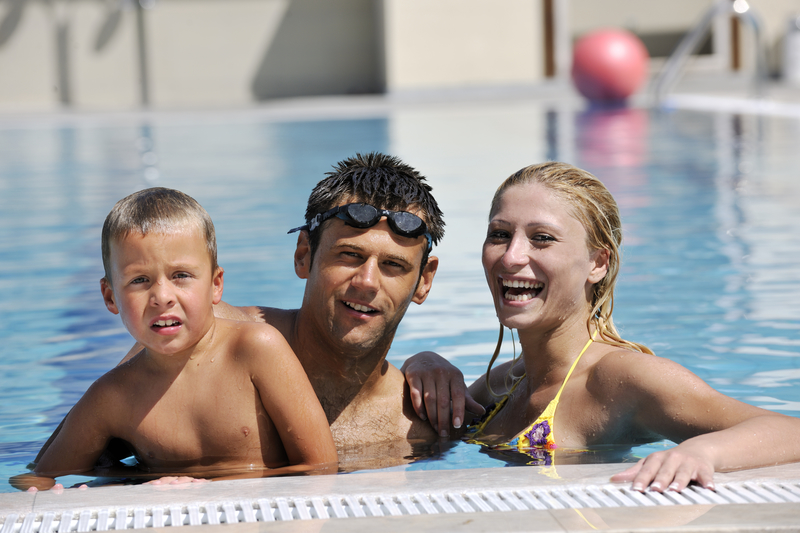 Independence, Winter Garden
Victoria Park, Deland
Stoneybrook West, Winter Garden
Summerport, Windermere
Vista Lakes, Orlando
Live Oak, Oviedo
Fountain Parke, Lake Mary (town homes)
Visconti, Maitland (condos)
WATERFRONT
When it comes to waterfront living, there is no way to generalize a certain neighborhood for its waterfront lifestyle options. Waterfront homes are very individual and one has to visit a lot of homes before finding the one that fits your needs. Of course, a pretty view is easier to find, but what about all these other options: ski lake, fishing, boating, private beaches, river access etc. This is certainly where is comes in handy to have a Realtor with marvelous matchmaking abilities on your side. Orlando offers plenty of beautiful lakes that can fulfill most waterfront enthusiasts' dreams.
Lake Sylvan Lakes, Sanford
Johns Landing, Oakland/Clermont
Deer Island, Winter Garden
THEME PARK-ish
This is a lifestyle factor that is unique to Orlando. Millions of tourists visit our city every year to be close to the theme parks for a week, now imagine living within a short drive of these parks year round? There are plenty of families with young kids or "big kids" that frequent the parks on a weekly basis. They have made this part of their lifestyle and don't mind that they are sharing it with thousands of tourists every day, even if that means living in a neighborhood that allows short term rentals.
Celebration, FL
Indian Creek, Kissimmee
Emerald Island Resort, Kissimmee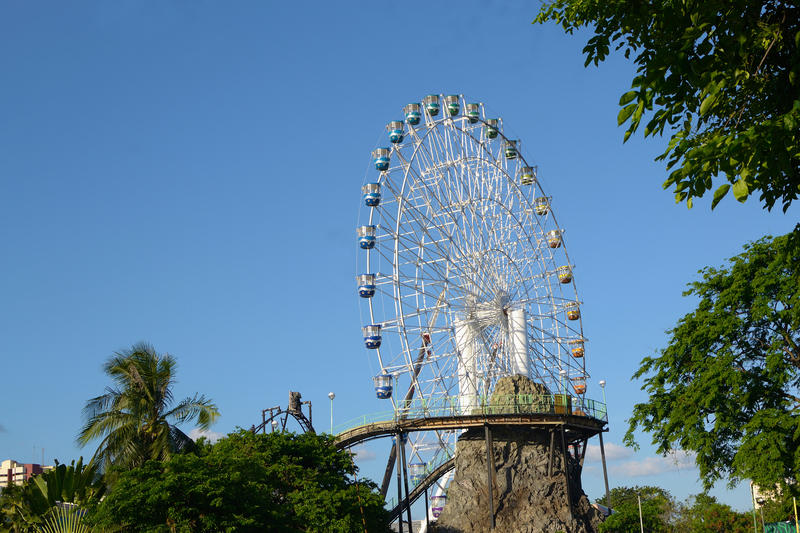 URBAN
Downtown
Downtown Orlando is of course the first place that comes to mind when thinking of the most urban neighborhood in Central Florida, but there are a few other downtowns in the greater Orlando area that offer a very similar lifestyle. Yes, classic skyscrapers and bank buildings along with pretty decent public transportation can obviously be found here, but if you are looking for something more cozy, casual or even old time charme, you have to branch out to Downtown Sanford or Downtown Winter Garden. Then there's also Downtown Winter Park which offers a bit of both. The urban lifestyle is becoming more popular all the time, especially since a few areas close to Downtown Orlando now offer bike share programs. Walking to your favorite coffee shop every morning or riding your bike to the nearest grocery store have become desirable items on many home buyers' wishlists, not just millennial buyers. However, the urban lifestyle comes with a higher price tag and usually space is limited and sacrifices have to be made to accommodate all your belongings in a smaller space.

Downtown Orlando (Eola Heights, North Quarter District, Thornton Park, South Eola District, Lake Cherokee Historic District, Parramore, Central Business District)
Downtown Winter Park
Downtown Sanford (see historic homes)
Urban Pioneer
Urban Pioneer neighborhoods are a great alternative to urban neighborhoods. They are usually located just outside downtown. You might find older homes or even more fixer uppers here but it is always definitely worth looking in these neighborhoods since you will most likely get more house (and space) for your money. Sanford Heights is a great example of an urban pioneer neighborhood. It offers still the same style of homes as the Sanford historic district but also includes different homes like mid century (and who doesn't love those these days?) while still being in walkable and definitely bikeable distance to the vibrant downtown core. Another benefit is that these homes are all still located in the golf cart zone (yes! Sanford has a pretty huge golf cart zone) and the fact that homes in this district don't have to adhere to the rather strict guidelines of the historic district. That's what we call a great alternative!
New Urban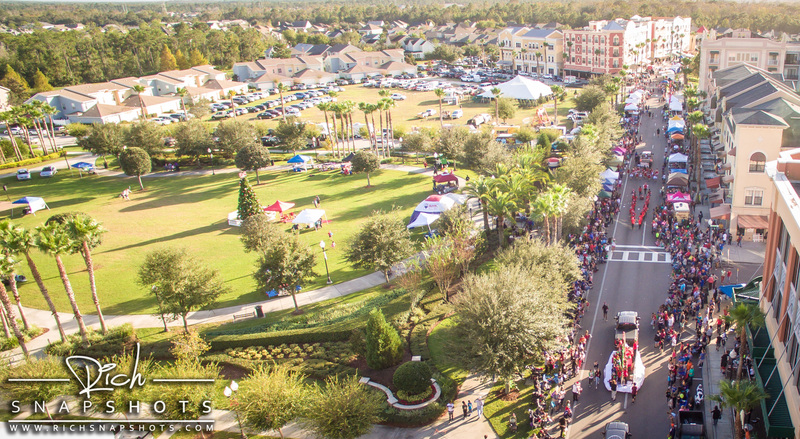 Who doesn't have an opinion about new urban neighborhoods? Wisteria Lane comes to mind almost immediately. But as much as many dislike these too perfect neighborhoods with their "fake" downtowns, many of us are also drawn to this perfectness and convenience. It's a little town that did not grow organically yet many hope that the community will…
SUBURBAN
Just a step "down" from new urban neighborhoods are the classic suburban neighborhoods. These neighborhoods sometimes offer bike trails and walkways within but are cut off from the outside meaning you will need a car to get "away" from it. Gated subdivisions are very common in the greater Orlando area. People definitely perceive a sense of security here, however that is often criticized by opponents of gated subdivisions. For someone looking for the highest possible sense of security we highly recommend guard gated subdivisions where only residents and their visitors can enter through the gates of the neighborhood. The larger, master planned neighborhoods like Lake Forest or Live Oak also offer a great sense of community with frequent social activities for its residents making it a bit easier to get to know your neighbors if you are interested.
Guard Gated, master planned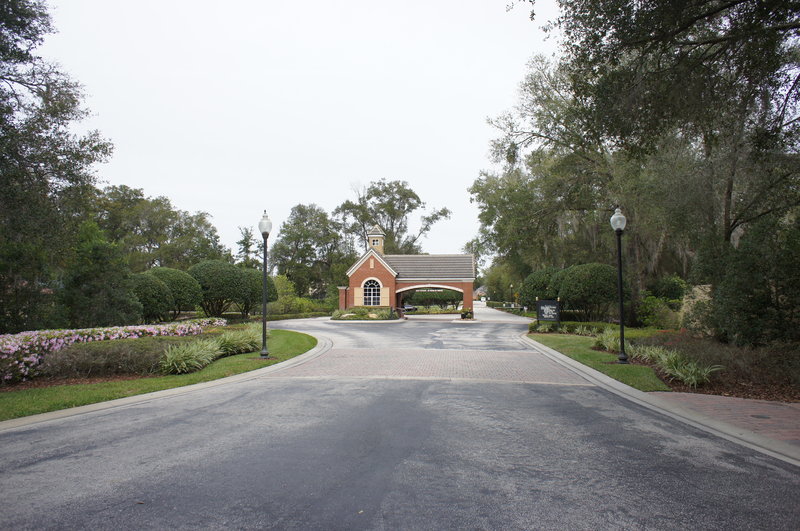 Gated
Waterford Chase, Orlando
Wekiva Glen, Apopka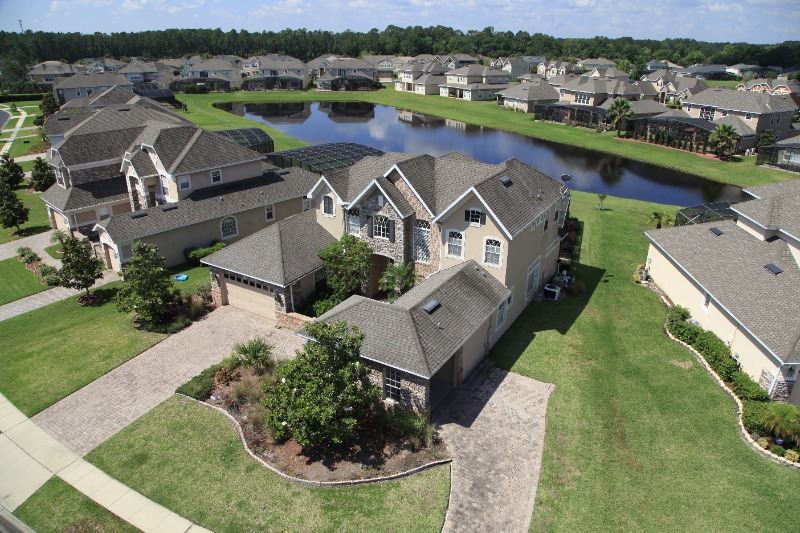 Not gated, master planned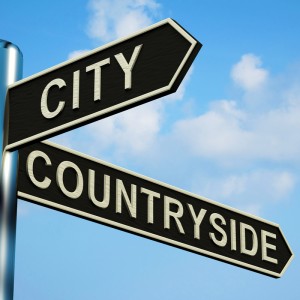 RURAL
It is a rare find but the Orlando area still offers rural subdivision settings in close proximity to all the hustle and bustle. You can find 5 acre lots (bring your own horse!) and only be 5 minutes to the Interstate, restaurants and mall. You will also find acreages further outside of the city where the closest [insert favorite grocery store 😉 ] might be about 15 to 20 minutes away.
Seminole Estates (exception! truly countryside in the city)
Seminole Woods, Geneva (gated equestrian neighborhood)
Acreages in Eustis, FL | Tavares, FL | Sorrento, FL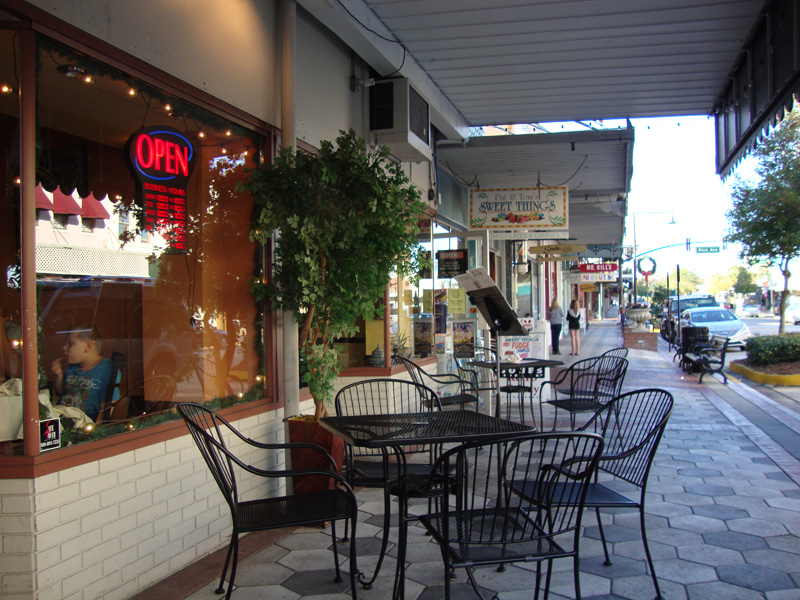 HISTORIC
If you're a sucker for Victorian homes and the history these homes come with, you will love the various historic districts the greater Orlando area has to offer. It goes without saying that historic charmers need a lot more love and care than a more recent construction, but the benefit is a truly unique home while also often being rewarded with the perks of urban living.
Sanford Historic District
Deland Historic District
Thornton Park, Orlando
Winter Garden Historic District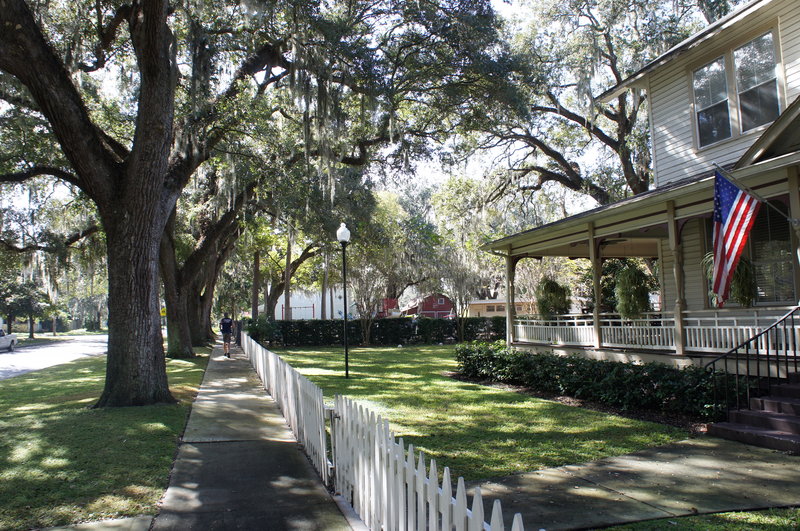 RETIREMENT
The beautiful climate and general Florida lifestyle are very attractive, only attractive to the younger crowd. Thousands of retirees choose Orlando as their residence. The Villages in Lake County is a a planned retirement neighborhood that comes to mind almost immediately when talking about retirement homes in Central Florida but there are a few others available to choose from.
Victoria Park, Deland
The Villages, The Villages
Summer Greens, Clermont
STUDENT FLAIR & CULTURE
Orlando is home to the 2nd largest university in the nation, UCF. Of course, these students have to live somewhere, preferably close to campus. Areas around universities tend to be a tad more vibrant and youthful. You will also find great happy hours and other specials at local establishments.
UCF & Valencia College Area
Deland around Stetson University
Winter Park around Rollins College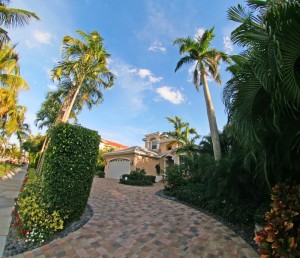 VACATION HOMES
The percentage of vacation homes in Central Florida is certainly much higher than in most other parts of the country. Especially the South of Orlando offers entire vacation home subdivisions where homes can be rented to tourists for short terms. Many of these objects tend to be great investments. It might not happen often, but there is always someone who enjoys living in such a high turn over neighborhood where you'll never end up really knowing who your neighbor might be tomorrow.
Windsor Hills Resort, Kissimmee
Emerald Island Resort, Kissimmee
As mentioned above though, there are so many facets to determining just the perfect lifestyle for you. We could get even more into detail and ask, what if you are an avid biker and are looking for a neighborhood with direct access to one of Orlando's bike trails? What if you do not want to use your car to get to work and would like to take advantage of Orlando's commuter rail? Every city is as individual as its residents so there is truly no way of knowing where you will fit in best in the end. But knowing your lifestyle preferences will give you an edge when it comes to buying your next home.
As you can see Orlando has way too many options and possible combinations for the ideal neighborhood, so a search engine that could find you the home of your dreams based on ALL the items on your wish list has yet to be invented. The house might be out there but finding it will require a savvy Realtor who can guide you and make you aware of all the options and alternatives out there, especially when you are fairly new to the area. Keep in mind though that sometimes, in order to find the perfect home you have to make compromises and not be stuck on one item on your wish list.
We will continue "dissecting" these neighborhoods even further in future posts so stay tuned, there's so much to explore when it comes to real estate in Orlando!
What is your favorite neighborhood and how does it fit your lifestyle? Did we forget something on the list that you would like us to add? We are always open for suggestions and even after over 14 years in the real estate business, we always enjoy learning new things about our City Beautiful…