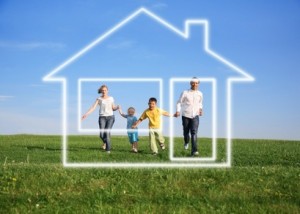 If you read the last article "Cut the Confusion: Defining the Key Players for Orlando First time Home buyers" then you are already one step a head of the pack. But are you really ready buy? There are many responsibilities of home ownership that are often forgotten once the adrenaline of buying your first home starts pumping.  But with the recent mortgage meltdown nearly behind us, it has become clear than many people bought a home with out really understanding the cost of ownership. Buying your first home certainly has many advantages and it is the American Dream, right? So what are the advantages and disadvantages? What should you know before committing to your first home?
For part one of "Buying Your First Home" we will first explore all of the advantages.
Equity – carefully choosing your first home at the right price will overtime build you equity. (Equity is the difference between what you owe on the house and what the house is worth)
Significant Tax Advantage – All of the money you pay in interest on your home loan can be deducted on your yearly tax return. Potentially saving you thousands of dollars each year in tax liability.
No More Renting: Typically once you buy first home you will remain a home owner for the rest of your life. Whether you decide to move on to a bigger and better house or you love your current home, once a homeowner the odds are you will always be a homeowner. You also do not have to worry about rising rent rates and troublesome landlords.
Retirement: The longer you live in your home, the more equity you build. Many people use this as a sort of savings account, guaranteeing that when they face retirement  in 30 or 40 years they will have enough equity to help fund their golden years.
Just remember that with each advantage there are disadvantages. Part II will look at the what these are and what you really need to know before buying your first home.
Pin It