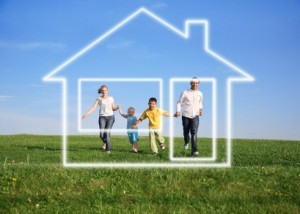 1. Find the right Realtor – Having an educated and established realtor by your side throughout the home buying process is invaluable. Make sure the realtor you choose knows the area, has experience working within your search criteria, and most importantly that you feel you are able to communicate with.
2. Get Pre-Approved – There is nothing more stressful, when buying a home, than not knowing what you can afford. If you know your budget in advance than you will know what price range to look in and not fall in love with a home that is too expensive. On the flip side, you might find out that you can actually buy a more expensive home and have been looking at homes far beneath your limit.
3. Be Specific – Let your realtor know in advance what Orlando neighborhoods you are interested in and why. Be as specific as possible when explaining what your needs and wants are in a home. If you must have a 3 car garage let the realtor know so they can avoid wasting time showing you homes that don't meet your criteria. The more specific you can be the more likely your realtor is to find you your dream home.
4. Avoid escrow surprises – Needing more money when the time comes to close on your new home, is the last thing you want to hear. So, do your homework in advance, ask lots of questions and be direct about how much you have to put toward closing costs and the down payment. Ask your lender for a good faith estimate on every home you make an offer on. The GFE is a list of common charges and a pretty good idea of how much you will really need.
5. Determine if and when it is a good time for you to buy – Just because home prices seem more affordable now in the Orlando area, doesn't mean you have to give in to peer pressure and buy a home. If you don't feel ready to own a home, the whole process will feel more like a weight than a joy. Sit down a really determine if you are ready to buy. It is a huge commitment of both time and money so be sure it is right for you before starting your search.
Pin It