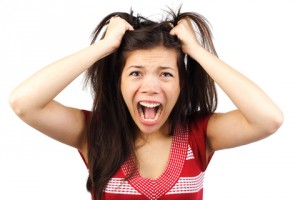 Hopefully you already read part one of  Avoiding First Time Home Buyer Mortgage Mistakes In the Orlando Market, so you already know the top three mistakes to avoid. But don't put down your pencils yet, there are three more common first time home buyer pit falls you should be aware of.
1. Not getting pre-approved – Many first time home buyers confuse pre-qualify with pre-approved. Getting pre-approved is a fairly solid commitment from your lender using all available documentation (such as your pay check stubs, tax returns and credit report). Getting pre-qualified is really just a verbal agreement based on what you tell your lender, no documentation is necessary and this often leads to bad news once you try to solidify your loan.  Once you have found a loan package you like, be sure to get a written pre-approval as well as a good faith estimate.
2.  Not cleaning up your credit report – It is critical in today's market that you know and understand what is on your credit report before applying for a mortgage. Take what ever time is necessary to clear up any bad information and get your credit report ready for the scrutinizing eyes of the lenders.
3. Making major credit card purchases – After you have applied for your mortgage and received your pre-approval letter, avoid making any large credit purchases. Sure you want new furniture for your new home, but if you need to use credit for the purchase you will need to wait until after your loan has closed. It is an unfortunate scenario but many people are refused their loan or given "new" (often worse) loan terms because of this new credit card debt.