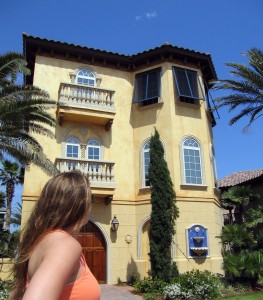 The best thing a first time home buyer can do when starting their search, is to take a few moments to understand the process. Buying a new home is a huge commitment and a legal transaction, as such there are many myths swirling around about how it works. An informed buyer will feel more comfortable and reduce their stress simply by understanding the common practices associated with buying a home. Listed below are the 5 most common myths and the truths behind them.
I can't afford to hire a Realtor:
This is probably one of the biggest misconceptions. Realtors work on commission only. They are not paid by their company and they are never paid by the buyer. When a seller lists their home for sale they agree to pay a set commission to the the Realtor who listed their home and to the Realtor who brings the buyer. So there is never any upfront money needed by either party and certainly never any money exchanged between the buyer and the Realtor.
If I purchase a "For Sale by Owner" home I will save money:
Although the owner of this home may claim a lower price the fact is that home is likely over-priced. Home owners typically do not have access to true market value reports that a realtor would have and tend to price their homes, based on what they owe, not what the real value of the home is. A Realtor will help you to determine a fair price.
I don't need a buyer's agent, I can just use the listing or builder agent.
The listing agent or builder's agent will certainly be happy to help you, but keep in mind that their interest is with their seller, not necessarily you. They were hired by the seller to negotiate the best deal on their behalf so it is a good idea to have your own realtor on board to help you negotiate your side of the deal and represent your interests.
My credit is not good enough to buy a house:
Obtaining financing has become a little more difficult over the past few years, but it is still possible to get a home loan with out perfect credit. FHA for example caters primarily to first time home buyers and only requires a minimum score of 580 to qualify.
I don't have enough money for my down payment or closing costs:
There are many first time home buyer programs, both locally and federally, that will often help provide the money needed to close. And until December 2009 the federal government is offering first time home buyers up to $8,000 to help cover closing costs and downpayments.