RealEstateWall.com is a web site that was originally designed for Orlando's first time home buyers and the challenges that come with the purchase of your first home. It quickly also turned into a web site with "insider information" about neighborhoods. Moving to Orlando or the Orlando area? By browsing through the community profiles you might just find the right one for you.
First Time Home Buyer? Once you have read through the first time home buyer guide articles you can get started searching for your dream home.
And please remember, we are here to answer your questions. You can also always contact us here or text/call us at 407-340-6458. We look forward to hearing from you and helping you with your goal of becoming a happy (first time) home owner.
If you would like to learn more about life in Central Florida, Sanford FL in specific, check out Claudia's Blog 🙂

More about Jose and Claudia
Jose is originally from Villavicencio (Colombia) and Claudia from Ingolstadt (Germany). They met in 2002 in Murray, Kentucky while attending Murray State University as International students. After finishing his MBA Jose moved to Orlando in 2003. Claudia soon followed him. Since 2004 Jose and Claudia live in Sanford FL. That same year, this young couple also started their real estate business. Jose Rodriguez and Claudia Mundlos work with Charles Rutenberg Realty in Orlando and have helped over 300 families move into, within or out of the Central Florida area.

Jose & Claudia, Charles Rutenberg Realty Orlando
407-340-6458

Members of the National Association of Realtors (NAR), Florida Association of Realtors (FAR) and Orlando Regional Realtor Association
Watson Realty President's and Silver Pinnacle Awards
GRI – Graduate Realtor Institute
e-Pro Designation of NAR
CDPE – Certified Distressed Property Expert
ALHS – Accredited Luxury Home Specialist
ASP – Accredited Staging Professional
Prudential Certified Relocation Specialist
Member of the Young Professional Network of NAR
New Home Specialists: Certified New Home Co-Broker

Claudia
Background: BA American Cultural Studies & Marketing, AS Graphic & Web Design, Internet and Social Media Marketing Specialist
Spoken Languages: English, German, Spanish
Jose
Background: MBA, BA Industrial Engineering
Spoken Languages: English, Spanish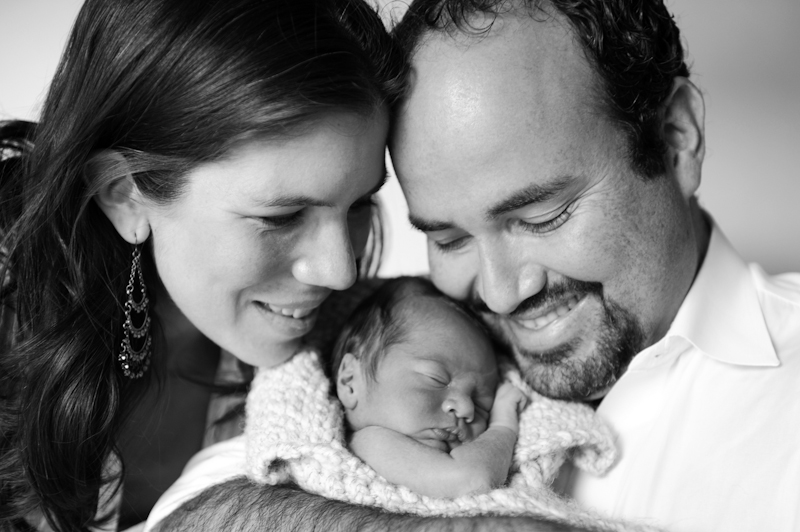 On 1/11/11 Jose and Claudia became proud parents: their first son Nicolas was born! 2 years later, their son Lukas completed their family.
"We enjoy every moment with boys! Time flies, it's incredible how much the kids change every single day. We love them so much and feel truly blessed!"
WHAT CUSTOMERS SAY

"We just wanted to drop you this note to thank you for all of your diligent work on selling our home at 227 Randon Terrace in Lake Mary. Your tireless efforts, in a very tight market, were the main factor in our sale. Conducting open houses sure helped a lot even when there wasn't a lot of traffic. You stayed the course and we sold our home. Thanks so much for everything."
Darrell J. and Gail D.
"As a former "For Sale by Owner" individual, I would like very much to acknowledge the sales success of Jose Rodriguez and Claudia Mundlos with Watson Realty.

Recently, I placed a "For Sale By Owner" sign in my yard in hopes of saving money by selling my home without the help of a Realtor. After several weeks of unqualified inquiries and a few wasted weekends of showings, Jose came to my door to offer his assistance. I had been thinking about contacting a Realtor just days before, so his timing could not have been more perfect. After reviewing Watson's sales aids and Jose and Claudia's extensive marketing plan I signed an agreement and the house was sold for over the initial asking price within a very short period of time.

I can not say enough about the work ethic & professionalism of Jose & Claudia. They made a beautiful flyer to advertise my home, conducted an open house & really made my life much easier. I would recommend these two Realtors to anyone selling their home in the near future."
Adrienne S.
Jose and Claudia, thank you for all your patience with us. You were always very helpful and understanding throughout the entire process and truly in tune with our needs.
Robin C.

"We just sold our home and everything went smooth and without a hitch. We have bought and sold many homes in the past, and if you have not so a professional realtor it can be a nightmare. We had our home on the market for three months without much action and decided to make a change. We hired Watson and our agents were Jose Rodriguez and Claudia Mundlos. To make a long story short, we sold our home in three weeks. Wow, what a difference. Jose and Claudia were fantastic. They were not only fun to work with but very professional an gave us a lot of excellent hints on how to show our home better. From start to finish they always kept us informed on what was going on. They took care of everything.

If you are looking for a quick and smooth selling of your home I would strongly recommend Jose and Claudia. Thank you Jose and Claudia!"
Joel and Deborah D.
"After careful consideration, I selected Watson Realty and Realtor® Jose Rodriguez to market my home for sale. The selection was very important in a market that was in a down cycle. With an influx of properties on the market for sale, it was critical to choose the right Realtor®. My findings revealed that Jose was very knowledgeable in my particular location and had been successful in the past.

After signing a contract for sale, I was very pleased with the marketing and advertisement of the property. Jose was very helpful in helping me decide which offer was the best to accept.

In less than 120 days, my property was marketed, sold, and closed at a full asking price.

Thanks Jose and Watson Realty for making my wife and I a very pleased and satisfied customer. I would highly recommend Jose to anyone considering listing their property for sale in the Sanford area."
Allen and Barbara R.
"The purpose in writing this letter is to outline the excellent level of service provided to us by Jose Rodriguez and Claudia Mundlos of Watson Realty Corporation, Heathrow Office during the recent purchase of our house in Longwood, Florida.

My wife and I recently made a decision to relocate to the Orlando area from Alabama. From the first contact with Jose and Claudia (which was through the Internet), we felt that they were very interested in being as helpful as they could. They took the time to really understand our needs and they worked very closely with us to understand what would really work best for us. We made several house hunting trips to Orlando and, and both of them spent entire weekends with us to show us as many houses as possible. We were successful in finding a house that met our needs. They then did a thorough comparable search so they could advise us how to best structure our offer. As we were traveling during the offer/counteroffer process, Jose and Claudia worked closely with us over a period of several days to help submit offers as we traveled from Florida to Alabama to Indiana to Minnesota and to Canada. We were finally successful due in large part t their willingness to 'go the extra step'.

In addition to this process, Jose and Claudia were very helpful in providing suggestions on financing the purchase as well as assisting us in arranging for home inspections. They were also helpful in providing guidance on the transfer of utilities, etc. after closing was completed.

We would highly recommend Jose and Claudia to assist anyone looking to purchase a home in the Orlando area. They are hardworking, dedicated, and knowledgeable Realtors who can be trusted to look out for your best interests. We feel that the Watson Realty Corporation is fortunate to have two Realtors of this caliber working for them.

Very truly yours,"
Robert and Dorothy Z.

"Claudia, I want to thank both you and Jose for the time you gave to Tony and myself at Christmas, when you probably had your own personal things to get done. You have been a wonderful source of information and made both of us feel like we were important to you. Thank you again for your time and efforts. It has been truly appreciated."
Adrienne and Tony M.
"I am writing this to letter attest to the professional manner in which Mr. Rodriguez handled my purchase of the property at 312 Sun Oaks Court in Lake Mary. From the outset, my dealings with José were outstanding. He was always available to answer my questions and promptly responded to all calls that were made to him.

This property initially had some issues related to water damage. The house had several issues that had to be frankly dealt with prior to closing. José helped to facilitate meetings with both the homeowners and the contractors to resolve those issues completely.

Unlike some of my prior dealings with Realtors, José was always responsive to my particular needs and kept me informed during the entire process. I never once felt like my concerns were too unimportant to be addressed by him. The entire process went very smoothly from beginning to end.

As a footnote, I would like to the reader of this testimony to know this letter is not written merely as a gratuitous recommendation, but instead, as a sincerely grateful client, and appreciative customer. Rarely is it my nature to write such a letter, but my experience compelled me to do so.

On a professional level, I would highly recommend José as a Realtor. Should you have any questions about my experience, feel free to call me at 561.789.7414.

Sincerely,"
John Pippin
The service was perfect! Jose and Claudia worked very hard and never dropped the ball.

They offered outstanding service, expert advice, and true dedication. They are the greatest!
Dennis L.

"Claudia, I received the packet today. It is awesome! Thank you so much for being so thorough and sending so much great information…it is much appreciated. As we move closer to the decision-making process I will certainly contact you. I appreciate all that you have done…it is refreshing to deal with people who are so helpful and courteous. I appreciate your quality and professionalism.

Thank You."
Stephen S.
"Dear Jose and Claudia,

Hurray!!! The day is here.

This is just a short note to say what a pleasure it has been working with you.

Within a couple of months of listing our home with you, my wife and I had a qualified buyer, a closing date scheduled and the satisfaction of knowing that we had chosen the right Realtor to represent us…Jose Rodriguez.

From the very beginning, through out the listing process, and up to this day of closing, Jose's professionalism, enthusiasm and direction never failed.

Perhaps our two greatest assets, in our opinion would b your accessibility and, of course, your "state of the art" approaches to advertising and marketing. Claudia's Web site, featuring our home complete with pictures and details, was just awesome!"
Stephen and Michele S.
Jose and Claudia are very personable, kept me informed of each step and followed through with everything they said. My house was on the market less than 30 days and it sold! Jose and Claudia, YOU ROCK!
Kathryn B.
Jose and Claudia were very prepared for us when we came down from Virginia to view homes.

They were very friendly at all times and made the sale and move go very smooth and extremely easy for us.
David B.
More customer stories can be found in our New Home Owners Section.