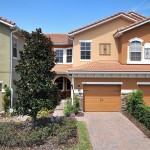 For those of you who have already ruled out single family homes, you may now wonder "what is the right home for me? Condo or town home?"
This is a very good question because there definitely is a difference between condos and town homes. Much of it is related to a lifestyle.
Orlando Home Buyers: Town Home or Condo?